Every month, the planets change signs and affect our relationships. Depending on the planetary movements, it may be tough to understand the needs and desires of the Sagittarius man. But with my tips based on the monthly energy, you can draw the attention of a Sagittarius man or improve your relationship with one in April 2020.
Show Him a Good Time
Whether he tells you or not, April 2020 is a month of romance and creativity for the Sagittarius man and his relationships.
As a mutable fire sign, the Sagittarius man is naturally optimistic, honest, and opportunistic.
But with the transit Sun in Aries highlighting his fifth house of ego, passion, and creativity, the Sagittarius man may be more assertive, energetic, and playful than usual.
In astrology, the Sun says a lot about what the Sagittarius man wants to experience and achieve on an external level.
The Sun shows us things like how other people see him, how he experiences life, how he expresses his personality, and what his current focus is at the moment.
During this transit, the Sagittarius man is most attracted to the partner who is joyful, childlike, and adventurous.
So if you want to impress him, take action and show him a good time.
Exciting outdoor activities like hiking, kayaking, running, walking, and biking are attractive hobbies to the Sagittarius man.
I've found that he can sometimes be forgetful, so surprise him and pack a lunch.
If you can't get outdoors, it may be useful to remember that the fifth house is ruled by Leo, and both share a love of drama, theater, and art.
Watching his favorite movies or making your own funny film are genuine ways to attract the Sagittarius man in April.
If he's saying mean things or acting more erratic, try not to take it personally—the impulsive energy of the Sun in Aries can influence the Sagittarius man to be more quick-tempered and argumentative.
Instead of lashing out, change up the scenery.
If you can overlook his impulsive behavior at the beginning of the month, you may notice a change in his mood and behavior by the end of April, especially once the Sun enters Taurus on April 19.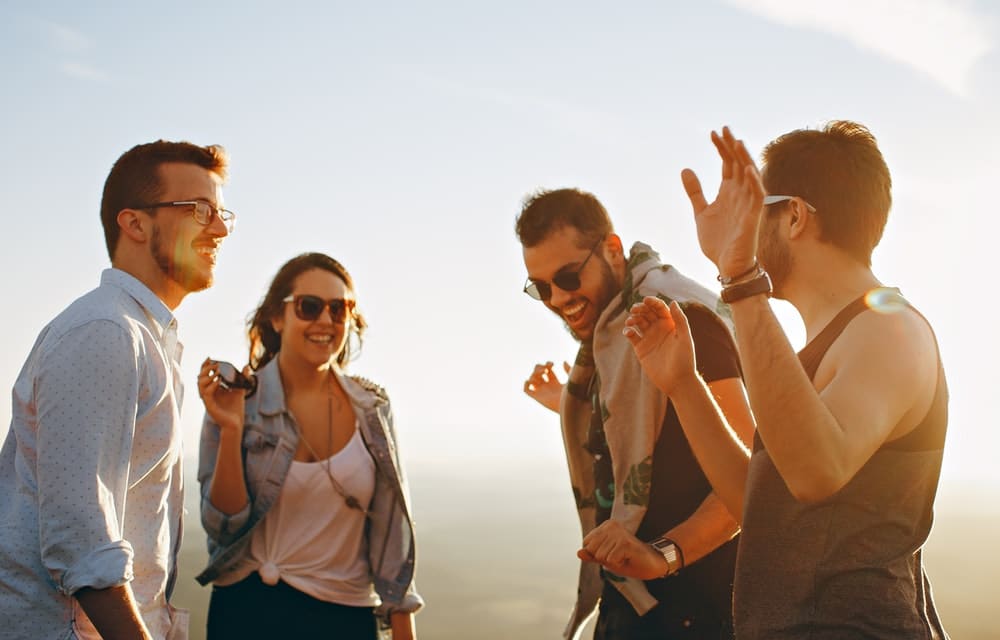 Stimulate His Mind
With transit Venus in Gemini highlighting his seventh house of partnerships and marriage, the Sagittarius man isn't interested in talking about your relationship and labels; he would rather just spend time getting to know you and building an authentic mental connection.
In astrology, Venus says a lot about what the Sagittarius man will want and need out of a relationship.
Venus influences what he likes, the way he approaches relationships, the way he gives and receives affection, the type of woman he is attracted to, and his emotional relationship to material possessions and money.
Venus in Gemini for the Sagittarius man is a time of mental stimulation.
During this period, he will be most attracted to a woman who knows how to take a casual approach.
He isn't turned on by someone aggressive or domineering. He wants you to treat him like your best friend and let the romance grow organically on its own.
Even if you're already in a relationship, April 2020 is a great time to reawaken the spark of wonder and adventure that may be missing in your connection.
If possible, it may be nice to take him to a poetry night, jazz lounge, or musical event. If you have to stay in, try recreating those at home.
I've found that Sagittarius men tend to have a deep appreciation for poetry, music, art, and the spoken word. So a relaxed, intimate environment helps him unwind and inspires organic conversation.
Let go of any fear and just be yourself.
At his core, he is a compassionate, giving man who wants nothing more than to get to know you and make you smile—just stimulating his mind is enough.
Read next: Dating a Sagittarius Man – Make It Wonderful by Using These Tips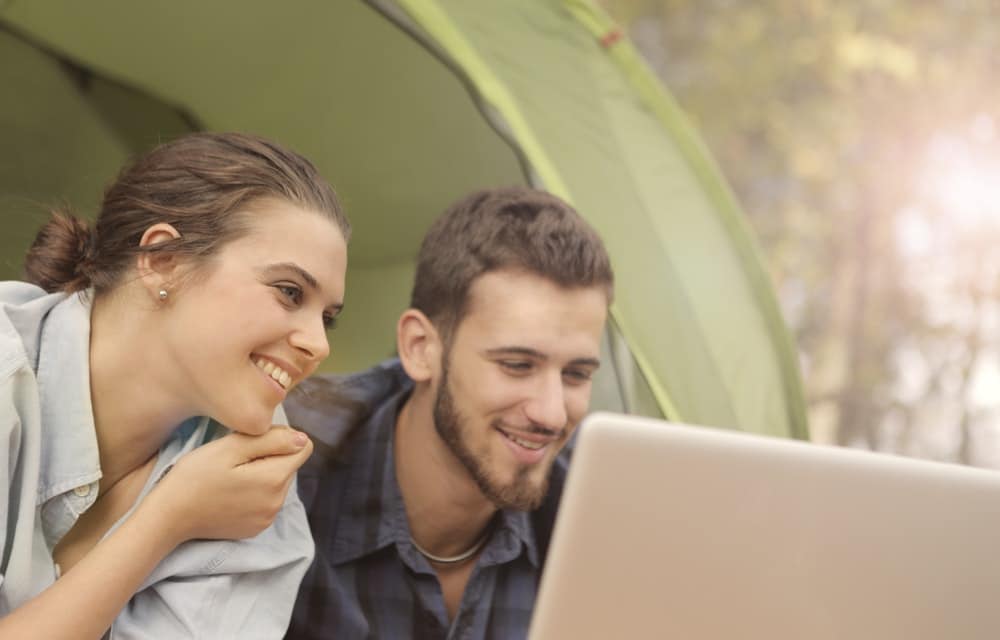 Give Him Time to Explore
In astrology, Mercury says a lot about how the Sagittarius man processes, receives, and sends information on an internal and external level.
Mercury shows us how he expresses his emotions, how he processes thoughts, how he perceives life, and what he wants to communicate to the world at the current moment.
With Mercury in Aries highlighting his fifth house of creativity, imagination, and childhood memories until April 27, the Sagittarius man may be more enthusiastic, excited, and confident than usual.
During this period, he is most attracted to a woman who is supportive of his need for privacy to think and create.
Although the fifth house rules romantic affairs, Aries in this position encourages him to focus on his initiatives and self-goals. Love comes second.
Instead of harassing him about spending more time with you, doing simple things like committing to having one romantic evening a week, dividing up responsibilities at home or with the kids, limiting phone time after certain hours, and supporting his creative hobbies, ideas, and passion projects, etc. are helpful.
If you find that he is verbally aggressive or more irritable than usual, back away and allow him time to figure things out.
The more time and energy you give him to create and pursue his goals, the more love and appreciation he will give back to you.
Read next: Outstanding Facts about Sagittarius Man You Didn't Know
Get Involved
In relationships, Mars represents how the Sagittarius man desires affection and sex and how he will respond to the expectations set by his Venus.
With transit Mars in Aquarius highlighting his third house of self-expression, personal interests, and local environment, the Sagittarius man may come across more eccentric, fanatical, and progressive than usual.
During this period, he will be most attracted to a woman who is involved.
With Aquarius being a fixed air sign, it may be best to suggest activities that involve helping the environment, social justice, technology, and the arts.
The third house also rules childhood friends and siblings, so this is an excellent time to meet or spend time with his family in a nonserious way—even over video chat!
If possible, try to plan a small gathering or find a way to volunteer together.
This will show the Sagittarius man that you are serious about being an active participant in his life.
Sexually, the influence of thought-driven Mars in Aquarius arouses the Sagittarius man's love for a kindhearted and giving woman.
With Mars in a communication air sign like Aquarius, make a point to express verbal gestures of love and affection. Let him hear how much you want him.
If you can do the things I've suggested to attract a Sagittarius man in April, I believe there are so many good things to come for you in May. So make sure you stay updated with the blog to see How to Attract a Sagittarius Man in May 2020.
Just remember that the Sagittarius man is full of secrets, so for you to build and maintain the relationship of your dreams, you need to understand him on a fundamental level.
As a relationship astrologer, I've helped women like you from all around the world attract and gain the unconditional love and trust of Sagittarius men. And after years of listening to their questions and working with them through their problems, I decided to write down all my insights and put them in a downloadable guide for 24/7 assistance and advice. It's like having me as your personal relationship astrologer, but always on demand.
My guide Sagittarius Man Secrets is not what you'll read in any daily, weekly, or monthly horoscope app. Instead of just giving you the basic knowledge of the Sagittarius Man, I share real-life stories and examples of women who have been where you are and have overcome their challenges—and are now living the love story of their dreams.
If you're ready to dive deeper and start your journey to unconditional love with your Sagittarius Man, you can purchase Sagittarius Man Secrets click here.
And in case you haven't yet, go ahead and find your compatibility with your Sagittarius man with my free compatibility quiz. It's an easy way to see if you have what it takes to make it in the long-term.
Share your experiences in the comments below—I'd love to hear them!
Your friend and relationship astrologer,
Anna Kovach