It's Leo season, Queens and Goddesses! This is a magical month of high spirits, majestic vibes, and real opportunities for romance. Sagittarius thrives in light of the Leo Sun, and the New Moon in – you guessed it – fiery Leo on the 8th connects you to your inner desires and primal passions… If you want to know how to attract a fun-loving and independent Sag, read on!
How To Attract A Sagittarius Man In August 2021
1. Express Yourself
Passion, passion, and more passion! It's a time of passion and intensity combined with subtle loyalties and feelings of wanting to soul-merge behind the surface. 
Leo is one of the most passionate Sun signs. This personality type is extremely compatible with the Sagittarius nature; they are both fiery, independent, and optimistic with a love of the good life. 
Oh, did I mention he is incredibly flirty? He loves to push the limits and see what type of innocent mischief and mayhem he can cause! This isn't suggesting he is inherently a player or frivolous and promiscuous (although he probably was in his younger years). 
The truth is, flirting through suggestive eye contact and things like raunchy dancing are more than welcome. So long as you feel free to express yourself, projecting an aura of liberation, you will be fine and a definite soulmate potential in his eyes. 
2. Seek The Spotlight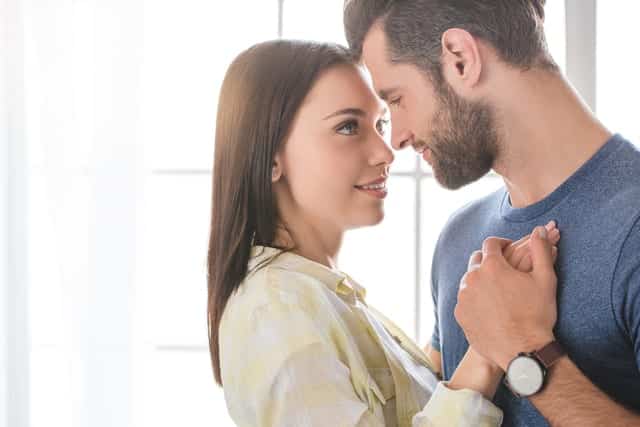 If there was ever a month to step into the limelight and not feel guilty about it, now is the time. The Sagittarius man is one of the few men you can truly be your attention-seeking, shining, and talent showing-off self to, within reason. 
Obviously, he doesn't want to adopt a teenager – he's looking for a healthy adult relationship. Yet, within the scopes of a relationship there is sufficient room for freedom and inner child expression.
Think back to when you were a kid… You had no shame in seeking the spotlight and you didn't judge yourself for it. It was accepted, it was a part of your innocence and your right as a child. The world was your stage! However, you felt was given complete space to shine. 
Being with a Sagittarius man is similar to this. He doesn't judge loud or overly gregarious behavior, in fact he sort of digs it. He sees it as exciting and a turn on, and it makes him feel instinctively that you would have amazing intimacy together. 
While the Sun is in Leo don't be afraid to showcase your talents, desires, and truest passions. If you want to be a showstopper, then be a showstopper! If you feel that going above the norm and almost forcing everyone to see you as the star you are is the right thing to do, do it. 
Force can be subtle and coercive too. If you go too far into self-centeredness and egocentricity, do take a step back however. Keep in mind the modest energies of the upcoming season, Virgo season from the 22nd. This should remain as a faint glimmer and reminder in the back of your head. Enthusiasm and an infectious love of life win this month. 
3. Talk About Community
Leo is the sign of community and kindred spirits. They know how to have a laugh and bring people together, so this is something you should be striving for too. Ask the Sagittarius man about his beliefs and philosophies surrounding society and community. Go somewhere together where you can bask in culture, either your own or other cultures. 
This would be the ideal time to suggest a wild swimming date, or to go out dancing, to the theatres, ice-skating or anything that involves fun and movement.
Sagittarius rules the hips and legs, physically in relation to the body. Having the symbol and Astrological glyph of the Centaur further enhances this connection to physicality, Sagittarius is very primal and sexual – active and sporty too. 
Go wild foraging together or trek through a forest admiring the plants and trees. Do you have a local archery center or outdoors adventure area? Be bold and adventurous and take him along for a magical, fun, ride!
4. Don't Be Passive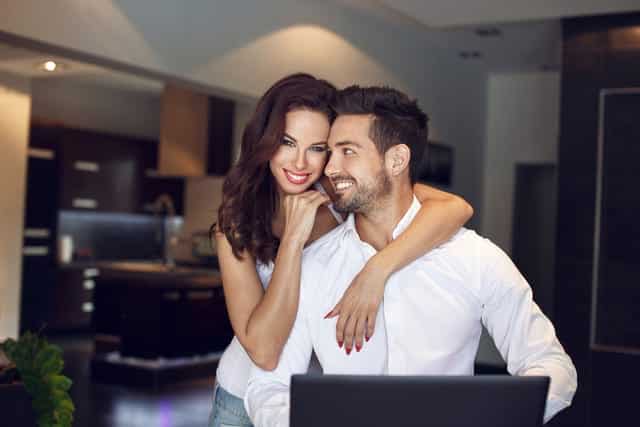 Try not to be too passive. The Sun rules Leo and the Sun is the center of our solar system. Life force is strong and dominant, active and action-focused energies are all around, waiting for you to tune into them. 
Sagittarius loves a dominant and self-empowered woman. And, being a little "extra" will win over other admirers trying to play a more subtle hand this month. A submissive nature is attractive and even irresistible for many men, yet the Sag man eventually wants to settle down with someone compatible, so force and action are preferred.
Make the most of Leo's bold and fiery influence. Take action through presenting yourself in the best way possible, for example be fearless in your desires for connection and developing a bond. Leo is the king or queen of their jungle – they have no shame in roaring to make their voices heard, in coming across as dominating or even superior to others. 
Strut your stuff and walk your walk. Reclaim your crown…. The crown chakra is the energy center located just above the head, it's responsible for cosmic and spiritual connection – and abilities like channeling and mediumship, access to transcendental states, self-realization of divinity, etc. 
The Sagittarius man wants you to be bold, self-expressive, and playful. A forward and direct approach is what is needed to score victory this August. Use your voice, speak up, and be glamorous!
5. Show Your Spirit
"Spirit" is quite a broad term. Spirit can mean a number of things. It can refer to your soul, the non-physical part of you which is the seat of emotions and character. Some people see spirit as the psyche and subconscious mind while others see it as a mystical and infinite presence and energy source. 
It also signifies a prevailing quality, attitude, mood, or shared resonance of a group or community of people. Other words to describe spirit are the inner self or inner being, the psyche or soul, the atman or source energy, the divine. Tune into the Leo qualities of magnanimity of spirit. Show generosity, a big heart, kindness and benevolence… Suggest your loyalty however you see fit as Leo is incredibly loyal. 
The Sagittarius man wants to see your leadership skills, if you've got any, and a bit of dramatics or theatrics can be irresistible. When presented with a choice between humility and dominance, show strength because this is a sign of self-confidence. Sagittarius will perceive humility and modesty as weakness, a lack of passion and life force, certainly until the 22nd. 
Read next: 10 Things A Sagittarius Man Secretly Loves To Hear From A Woman
Final Thoughts & Key Astrological Transits
August is wonderful for adventure-seekers and fun-lovers! Get your flirt on and be as spontaneous and bold as you want. Don't play it safe because the Sun in Leo is a time of playful banter, joy and action, for going after what you want with pure passion and ecstasy. 
Stay excited, love your life! This type of personality is a perfect match for the Sagittarius man. 
If you're looking for ways to grow your love with Sagittarius guy to greater heights, then check out my guide Forever Love With A Sagittarius Man to find out how to sustain your love with him for all time!
Wishing you light, love, and all the luck in the Universe on your journey!
Your friend and Relationship Astrologer,
Anna Kovach