Every month the planets change signs and affect our relationships. Depending on the planetary movements, you may not always understand the needs and desires of the Sagittarius Man. 
However, there are simple things that you can do based on the monthly energy to improve your relationship with the Sagittarius Man. Find out how to attract a Sagittarius Man in December 2020.
Attracting a Sagittarius Man in December 2020
1. All Eyes On Him
Unlike the quiet and isolated social energy of November, December 2020 is a month of renewal, self-discovery, and celebration for the joyful Sagittarius man. 
From December 1 until December 21, the adventurous Sun in Sagittarius will journey through the Sagittarius man's first house of identity and purpose. 
In astrology, the first house rules ego and how others see you. So, with the Sun in the Sagittarius man's first house of self, all eyes are on him. 
Therefore, during this transit, the Sagittarius man is most attracted to the woman who is upbeat and outgoing. He wants someone authentic and understanding; someone who gives him the respect and attention he needs. 
Rather than focusing on feelings and emotions, this month, the Sagittarius man is focused on clarifying what his goals are so he can start paving (or completing) the path to an aligned life. 
This is his birthday month. He's ready to celebrate life! 
If looking to attract the Sagittarius man in December 2020, it's imperative that you maintain a positive attitude, especially if you are with him in person.
Rather than focusing on ways to impress him, just be present. The Sagittarius man despises being ignored. 
One of the simplest ways of expressing love is showing up, and right now, that's what the Sagittarius man needs. 
He needs you to show up with a smile, maybe some food, a hug, and a willingness to experience something unique and have a good time. 
This man doesn't want perfect this month (or for his birthday). He wants affection and authenticity. Someone real! 
2. Give Him Space To Heal
When it comes to love and relationships in November December 2020, the Sagittarius man is looking forward to a few weeks of self-reflection and soul transformation. 
Think of this as the last piece of the major healing cycle the Sagittarius man has endured this year. 
From December 1 until December 15, Venus, the planet of love and romance will spotlight his twelfth house of conclusion and isolation in Pisces. 
Because the twelfth house deals with ending, integration, and evolving from a state of pain to infinite bliss, the first two weeks of December will be one of the toughest times for the Sagittarius man this year. 
Due to the complexity of his emotions at the beginning of the month, the Sagittarius man is most attracted to the woman who is understanding and caring; someone who is most likely spiritual in nature. 
Because Scorpio is a metaphysical water sign (and the twelfth house is also a water house), the Sagittarius man will most likely gravitate towards the woman who is emotionally intelligent and mature. 
He wants someone who can comfort him in times of sorrow without losing herself or taking on his pain as her own. 
As a woman seeking to win the heart of a Sagittarius man, use this transit to strengthen your relationship with the Sagittarius man by giving him space to heal. 
Instead of bombarding the Sagittarius man with "are you okay," "when can I see you again," and "are you ignoring me type texts." 
Give the man space to work out his inner wounds. Otherwise, he will be taking them out on you! 
3. Show Him Your Sensual Side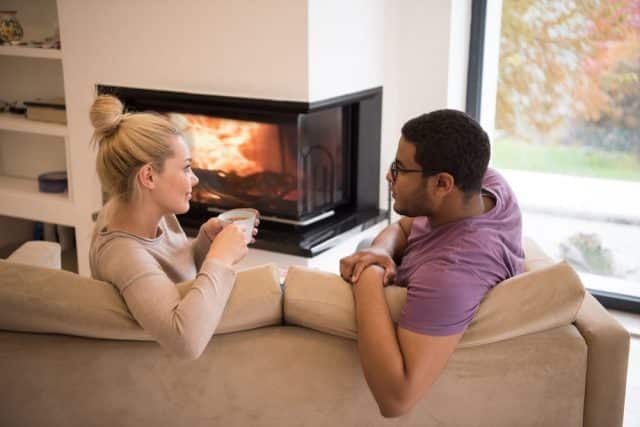 Although the Sagittarius man is not known for his soft and warm nature, this trail-blazing man is more caring than he looks. 
Underneath his eccentric and edgy-chic fashion style, the Sagittarius man has deep feelings and emotions that he tried hard to protect. 
However, on December 29, the Sagittarius man may have a hard time covering up how he truly feels about you when the Cancer New Moon highlights his eighth house of intimacy and sexuality. 
During this transit, the New Moon in Cancer encourages the Sagittarius man to stop being a crab and allow someone (other than his toxic ex) get a closer look at his bleeding heart. 
Whether it's talking about his feelings or spending more time intimately one-on-one, you can help attract the Sagittarius man by listening to him and sharing your sensual side. 
By showcasing who you are, you encourage the Sagittarius man to drop the perfect facade (especially in the family and home department) and connect on a deep spiritual level. You help him open up. 
When you do this, the Sagittarius man becomes more confident in himself and relationship abilities. And as an independent thrill-seeking fire sign, it's important to build confidence in your connection as a couple because this man is not the one to settle down! 
Read next: 8 Things You Need to Know Before Dating a Sagittarius Man
Final Thoughts
Overall, if you want to attract a Sagittarius man in December 2020, be present and show up for him, give him space to heal, and show him your sensual side. 
Remember, this a month of new beginnings and deep healing for the Sagittarius man. He's looking for someone who is patient and outgoing. Someone who can balance out his fire with ease and calm. 
So, if you are serious about starting your journey to unconditional love with a Sagittarius Man, my guide Sagittarius Man Secrets is better than any daily, weekly, or monthly horoscope app you'll ever read. 
Instead of just giving you the basic knowledge of the Sagittarius Man, I share real-life stories and examples of women who have been where you are and now have the relationship of their dreams.
In this intuitive guide, I'll share with you my top secrets on winning the heart of the Sagittarius man. If you're ready to stop chasing the Sagittarius man, purchase Sagittarius Man Secrets here.
After you've purchased my guide, Sagittarius Man Secrets, take the free love and compatibility quiz to find out if you and your Sagittarius man are a match.
Let me know your results in the comment section below.
I look forward to hearing from you. 
Your sister and Relationship Astrologer,
Anna Kovach 
---
---