Every month, the planets change signs and affect our relationships. Depending on the planetary movements, it may be tough to understand the needs and desires of the Sagittarius man. But with my tips based on the monthly energy, you can draw the attention of a Sagittarius man or improve your relationship with one in July 2020.
Attracting a Scorpio Man in July 2020
1. Respect His Space
If your Sagittarius man is a little withdrawn in July 2020, let him be. With the Cancer Sun transiting his eighth house of death and rebirth until July 22, the Sagittarius man is most attracted to the woman who can turn him on emotionally and respect his space. 
During this period, you should find ways to incorporate more rest and reflection into your time together. 
For example, if he enjoys sleeping in on the weekends, don't call or text him at the crack of dawn. Instead, leave a home-cooked breakfast and coffee on his doorstep or have food delivered when he wakes up. 
When the Sun is in Cancer, I've found Sagittarius men to be more emotional and impulsive—they have a hard time containing their emotions or expressing how they feel. 
If your Sagittarius is one of those men, be mindful of it. Notice what behaviors and activities trigger him and find healthy ways to work through it.
One way is through sex, but another is through meditation or some form of active stillness. Even five to ten minutes of quiet time together before bed helps relax his mind while creating quality moments together. 
2. Boost His Confidence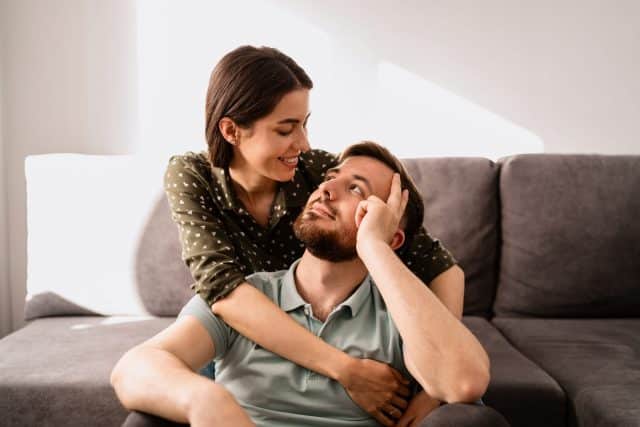 One thing I've learned about the ambitious Sagittarius man is that he gives his all to whatever he believes in. 
And on July 4-5, the Capricorn Full Moon Eclipse, highlighting his second house of values and self-worth, encourages the Sagittarius man to be with someone who not only admires him but inspires him. 
During July 2020, the Sagittarius man is most attracted to the woman who can boost his self-esteem and overall confidence. 
As a relationship astrologer, I often work with women who think they have to give gifts, lie, or overdo it, but that isn't true. Sagittarius men are extravagant beings, but they are very simple in many ways.
If you want to impress and boost the self-esteem of the Sagittarius man, you need to invest yourself 100% into whatever he's focusing on.
For example, if you know he's working on a big presentation at work, help him with his presentation! Help him prepare and pick out his clothes. The more ready you help him feel, the more in love with your support he becomes. 
3. Make a Commitment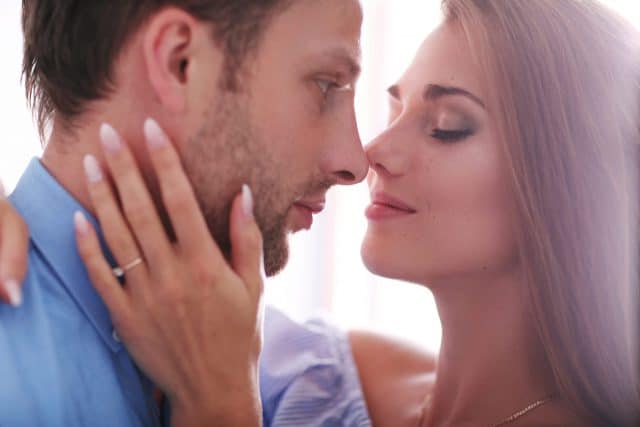 Sagittarius men get a bad reputation for being unfaithful players, but this isn't always the case. 
Plenty of Sagittarius men are attentive, compassionate, and loyal lovers; it just takes being with someone they want to commit to.
With Mercury retrograde in Cancer finishing its annual cycle in his eighth house of rebirth and shared resources until July 12, the Sagittarius man is most attracted to the woman he feels is worthy of his effort and time. 
During this period, he is reflecting on what he gives and what he receives—and how well you do the same.
If you would consider yourself a selfish or self-centered person, then this isn't the best time to date or attract a Sagittarius man. However, if you're willing to be vulnerable and commit all you have to getting to know him on a subconscious level, then he will be very attracted to you in July. 
Just remember that commitment can look like many things, so don't be too picky about how you want things to be. 
If he says that he's willing to take things slow and get to know you better, that's commitment.
If he says that he wants to go to counseling or work on your emotional and spiritual connection, that's commitment. 
Be okay with taking baby steps—time is your friend this month. 
Read next: How to Get a Sagittarius Man to Commit
4. Get Creative and Have Fun
On a lighter note, Mars, the planet of action and willpower, is now in Aries until January 2021. 
With Mars in Aries highlighting the Sagittarius man's fifth house of creativity, romance, and pleasure until next year, he will come across more playful and assertive than usual. 
In July 2020, Mars encounters a few challenging aspects with the Sun, Mercury, and outer planets in cardinal signs. This conflictual energy causes tension and emotional buildup, which is important for the Sagittarius man to get out.
To help him channel some of this energy and work on your relationship at the same time, find creative outlets like dancing, martial arts, or even body painting to help him release. 
During this period, it may be fun to take a salsa or tango class together. You should try to incorporate as much physical touch and body movement as you can. 
This is important when Mars is in an active fire sign like Aries. 
Sexually, Mars in Aries encourages the Sagittarius man to have fun and explore new things. 
If you are intimate with a Sagittarius man during this time, make sure you aim to please. He will gladly return the favor.
Overall, if you want to attract a Sagittarius man in July 2020, remember to respect his space, boost his confidence, make a commitment, and do something creative and fun.
If you are serious about attracting and building a healthy relationship with the Sagittarius man, my guide Sagittarius Man Secrets is better than any daily, weekly, or monthly horoscope app you'll ever read. Instead of just giving you the basic knowledge of the Sagittarius man, I share real-life stories and examples of women who have been where you are and have overcome their challenges and are living the love story of their dreams.
If you're ready to dive deeper and start your journey to unconditional love with your Sagittarius man, you can purchase Sagittarius Man Secrets here.
And while you're at it, go ahead and find out the compatibility of you and your Sagittarius man with my free compatibility quiz. It's an easy way to see if you have what it takes to make it in the long-term.
Have you noticed these astrological influences on your Sagittarius man? Let me know in the comment section below!
Your sister and relationship astrologer,
Anna Kovach