Every month, the planets change signs and affect our relationships. Depending on the planetary movements, it may be tough to understand the needs and desires of the Sagittarius man. But with my tips based on the monthly energy, you can draw the attention of a Sagittarius man or improve your relationship with one in June 2020.
Attracting a Sagittarius Man in June 2020
1. Cater to His Needs
You may already know that Sagittarius men are some of the Zodiac's most free-spirited. 
However, in June 2020, the Sagittarius man won't be interested in playing the field.
With the transit Gemini Sun highlighting his seventh house of relationships and marriage until June 20, the Sagittarius man is most attracted to the woman he sees as his future. He isn't looking to date around or waste any time.
If you've ever wondered what turns the Sagittarius man on or grabs his attention, this is the month to find out.
Just be mindful that the Sun is opposing his first house of self, so he may find it hard to balance his needs with yours.
If you're not careful, you two could get into some major disagreements about time allocation and resources, but it doesn't have to come to this if you take the time to listen and cater to his needs.
The challenge during this transit will be how you can pin him down long enough to have a decent conversation. His busy schedule may have him in many different mental places at once.
To keep things light-hearted and moving forward, take the focus off of you and ask him what he likes to do.
With Gemini being one of the Zodiac's biggest daydreamers, it may be fun to ask him about his dream relationship and lifestyle.
Ask him questions like, What would you do if you had all the time in the world? Or, If you could only choose one person to hang out with for the rest of your life, who it would be?
Although this may seem silly, these are non-invasive conversation starters that will help break down any defense mechanisms that he may be carrying.
On June 20, the Sagittarius man will switch gears and become extremely introverted.
Where he was open, cooperative, and willing to express in Gemini season, he will drastically change when the Sun enters his eighth house of rebirth and soul transformation in Cancer.
During this cycle, be mindful of his mood swings. Give him extra space to recuperate and process. He will appreciate the much-needed rest.
2. Work as a Team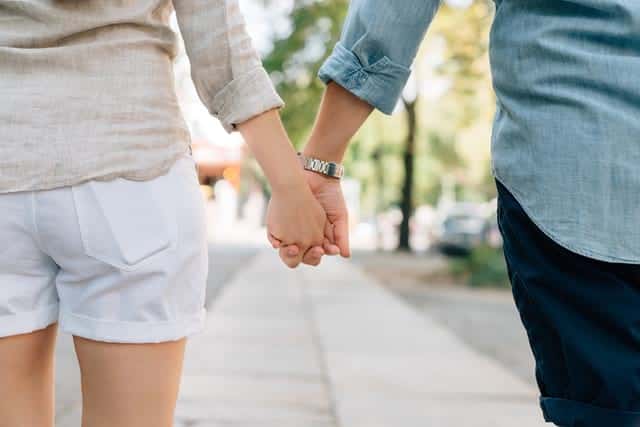 One thing I love about the Sagittarius man is that he is truly a team player. As the ninth sign of the Zodiac, his mission is to share light and bring people together. 
This is one of his favorite things to do.
However, with Venus retrograde in Gemini in his seventh house of relationships until June 25, the Sagittarius man is learning new lessons about how to work well with others.
Because the retrograde season is a time of refinement and reflection, notice the areas in your connection that need strengthening.
Are you bossier than he would like? Or does he get frustrated when you try to give an opinion that is different than his?
Whatever the case, you need to learn how to effectively communicate and make healthy decisions as a team.
If you are already in a relationship with your Sagittarius man, it may be helpful to bring in an outside party; someone who is willing to be a neutral observer in your affairs.
If you just started dating or are simply interested in potentially starting a connection with a Sagittarius man, be realistic about your expectations.
As much as you would like love to be a constant fairy tale, Venus retrograde in Gemini is here to bring you back to reality.
On the bright side, this is an excellent time to reconnect and remember all the reasons why you fell in love in the first place.
Don't be afraid to be honest with yourself and take a much-needed walk down memory lane. You'll be surprised at how much he remembers.
3. Make Time for Intimacy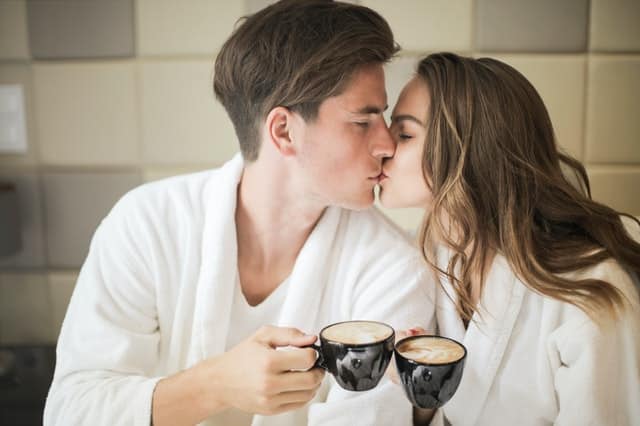 Besides catering to his needs and working as a team, June 2020 asks that you slow down and make time for intimacy in your relationship.
With Mercury, the planet of communication and information, stationing retrograde in his eighth house of Cancer on June 18, the Sagittarius man may have a hard time feeling intimate or expressing his feelings verbally to you.
However, one thing I find interesting about this transit is its effect (good or bad) on his ability to pick up on your emotions intuitively, and vice versa.
Because of this, you may feel that you are closer to him at this time, but depending on the situation, you may be feeling further apart.
On the bright side, Mercury retrograde in Cancer is a time of closeness and sincerity.
Try taking things up a notch and plan a romantic, quiet night in bed.
If you both have a hard time being vulnerable, perhaps you should try writing your feelings down in a letter—anything to keep the intimacy and words flowing when emotions are running high.
Read next: Sagittarius Man Characteristics – Is He Powerful or Weak?
4. Uplift His Spirit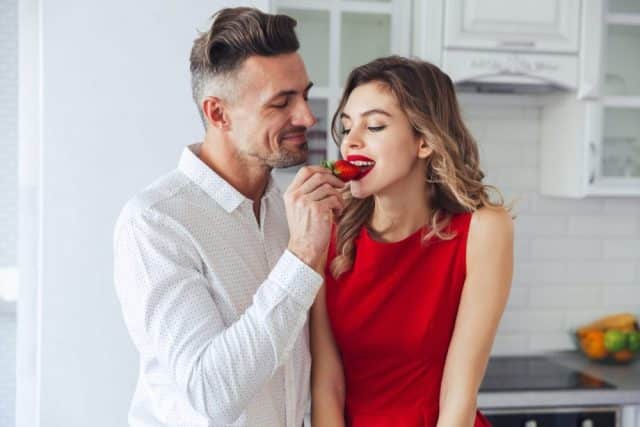 As if Mercury retrograde in Cancer wasn't enough for the Sagittarius man already, Mars is in watery Pisces until June 27. 
During this period, Mars in Pisces—highlighting his third house of self-expression and communication—illuminates his love for music, poetry, and the spoken word. 
In Astrology, Mars represents his sexuality, impulsivity, and willpower. 
Because Mars is in his third house of self, the Sagittarius man is most attracted to and turned on by the woman who knows how to stimulate and uplift his spirit and mind. 
If possible, take him to a poetry reading or find a quiet art museum that you can get lost in. 
Just be mindful of how much you are asking of him, as this tends to be a very socially demanding time for him, and this can cause burnout if you aren't careful. 
If you notice he's doing too much too fast, remind him that it's okay to slow down. He will appreciate you more for always uplifting him and being confident in tough times. 
Overall, if you want to attract a Sagittarius man in June 2020, remember to cater to his needs, work as a team, make time for intimacy, and always uplift his spirit. 
If you are serious about attracting and building a healthy relationship with the Sagittarius man, my guide Sagittarius Man Secrets is better than any daily, weekly, or monthly horoscope app you'll ever read. Instead of just giving you the basic knowledge of the Sagittarius man, I share real-life stories and examples of women who have been where you are and have overcome their challenges—and are now living the love story of their dreams.
If you're ready to dive deeper and start your journey to unconditional love with your Sagittarius man, you can purchase Sagittarius Man Secrets here.
And while you're at it, go ahead and find out the compatibility between you and your Sagittarius man with my free compatibility quiz. It's an easy way to see if you have what it takes to make it in the long term.
Have you noticed these astrological influences on your Sagittarius man? Let me know in the comment section below!
Your sister and relationship astrologer,
Anna Kovach 
---
---