It's Gemini season this June, until the 20th when the Sun enters Cancer. It's also the second month of 2021's Eclipse Season. This brings excitement and a feeling of unity, of wanting to connect with others on a deep and joyous light-hearted level. There's also a Full Moon in Sagittarius this month, and a New Moon Lunar Eclipse in compatible Gemini. Prepare to glow, shine, and express yourself all month long…
How To Attract A Sagittarius Man In June 2021
1. Let Him Be Himself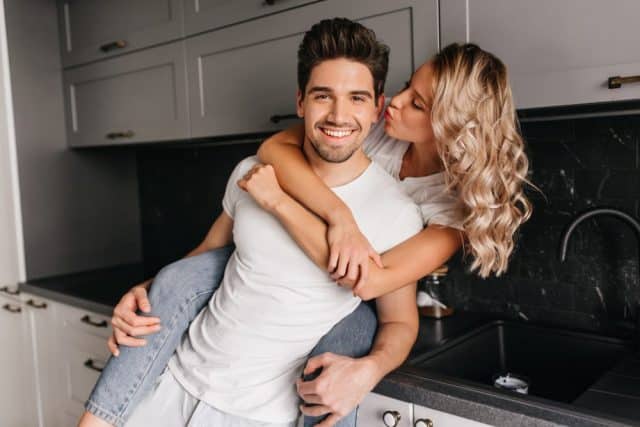 First and foremost, the Sagittarius man requires a lot of freedom this month. He needs to feel free to be himself, and any type of judgement will be instantly met with disliking. This is due to not one or two, but three major Astrological events!
Firstly, it's Gemini season, meaning there is a lot of enthusiastic and high-spirited energy in the air. There's also a New Moon Solar Eclipse in Gemini on the 10th, and a Full Moon in Sagittarius on the 24th. This is like a power couple having a baby! Gemini and Sagittarius are very harmonious signs and Eclipses always bring an extra dose of energy and vitality. Because the New Moon Solar Eclipse is in Gemini, this Sagittarius man is in desperate need of liberation and independence.
Gemini is one of the most independent signs of the Zodiac. But so is Sagittarius, thus the Full Moon acts as a "reboot" and "recharge" when energies seem to be levelling back down into a peaceful and introspective vibe (as is expected when the Sun enters sensitive Cancer on the 21st). 
Sagittarius needs to feel free and liberated and as if he can fully be himself without judgement or restriction. If you're his least compatible companion, cynical and critical Virgo, you best work on changing your attitude. It's not the time for analyzing every thought and emotion, breaking down viewpoints and visionary perspectives into bite size chunks, or suppressing one's spirit. 
Independence and freedom are two keywords for June and if you can give him these then you are on a golden streak.
2. Show Curiosity For Life
Gemini's vibrancy is leading to enhanced curiosity and inquisitiveness for life. The Sun in Gemini amplifies our need for inspiration and going with the flow, and this is especially the case for the Sag man. Boring or Plain Jane vibes won't do it for him this month, he is looking for someone inspiring with some get-up-and-go, or at least some unique and enthusiastic aspects to their personality. 
Exchanging ideas and information favors strongly, Sagittarius desires stimulating conversation and 'bouncing' back and forth mentally and communicatively. Bright communication and self-expression are profound ways to put you on his radar!
Gemini is a bit of a peacock. This sign loves to strut their stuff, show off their many colors, and appear attractive to the opposite sex. Seeking to embody peacock energy will win his attention and make you appear as compatible. 
The Sagittarius man is known for desiring the spotlight. He craves attention and loves to be center stage. One could even go so far as saying he is egotistical at times…. So, there is a subtle and invisible permission in June during Gemini season, a green light to appear as flamboyant, curious, weird, or wholly extrovert and talkative. 
Some signs might be put off by excessive talking or perpetual engagement, but fiery Sagittarius quite enjoys listening to a beautiful woman share her ideas and stories. To him, it's a sign of an open and charismatic individual.
3. Don't Hold Back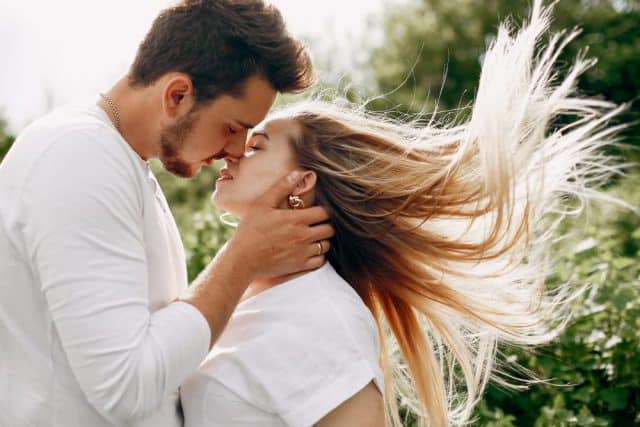 Be bold, don't hold back! Thoughts, opinions, travel stories, experiences, beliefs and ideologies, affection, flirting, or achievements, whatever it is you feel to share… share it! The Solar Eclipse in cerebral Gemini really brings out our need for socializing. Gemini is ruled by Mercury, the messenger planet of communication – being shy or reserved is not the right path, at least not until the 20th. You can be slightly more sensitive and modest during Cancer season at the end of the month, however even this is overruled by the Sagittarius Full Moon!
All in all, this is a great month for Aries, Gemini, Leo, Libra, Sagittarius, and Aquarius women wanting to catch a frivolous Sag. Why? Because this man will only go for someone (on a serious level) who is a soulmate, someone totally compatible. Unless you are two peas in a pod or have partners in crime potential, he would rather remain single and independent. Humility may be lost on him this June. Instead of seeing you as humble and beautiful, he may just view you as shy and boring or dull!
Remember that Sag is one of the most superficial signs, which stems from a highly charged and energetic, on-the-go personality. I'm not saying this is bad – many people are zestful and outgoing yang in nature. Just be mindful of the way he ticks. He is bold, expressive, passionate, and masculine in nature; therefore, he connects better with partners with similar traits. 
4. Wow Him With Charm And Charisma
All of the above implies he is looking for some sparkle and spice. Being charming and charismatic is essential. Think about ways to seduce his mind and spirit, not only his body. Being the Archer of the Zodiac means the Sagittarius man is very philosophical, intelligent, and spiritually open and insightful. 
He is concerned with the esoteric and spiritual essence of life, metaphysical themes, and fundamental philosophies that create and shape our world and understanding of it. Going for a purely lusty or primal, solely flirtatious and promiscuous or free-spirited approach isn't enough. There needs to be some substance and intellect. 
Combining a light-hearted flirty energy with wisdom and a bit of depth will create sparks and magic between you two! Depth doesn't have to be taken as emotional, sentimental or nostalgic, it can also mean seeking a deeper connection and bond rooted in lightness. This is something Sagittarius adores. 
5. Project Positive Vibes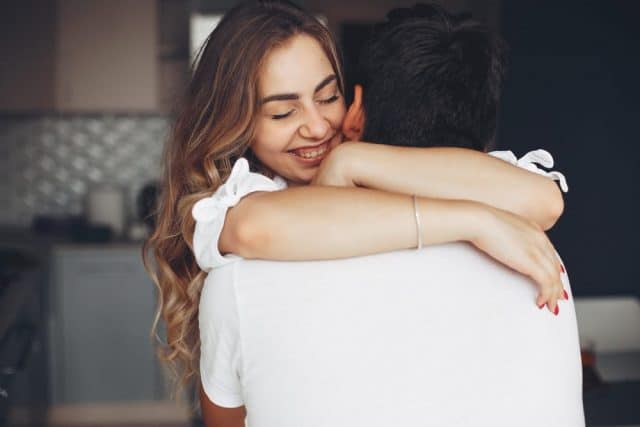 Be sure to stay clear of negativity and pessimistic thinking this month. You may see a dark and even rude side of this man if you engage in excessive or any type of negative thinking. His normally joyous and optimistically warm spirit will turn cold and dark if you try to bring him down, heavy him with criticism or negativity, and dampen his spirit. It's positive vibes only. 
Seek to empower and support him, not bring him down or criticize. To add to this necessity is the fact that May's Full Moon Lunar Eclipse in Sag is still influencing us, and then there's a Full Moon in Sag this June as well. 
Read next: 7 Questions That Make A Sagittarius Man Fall In Love With You
Final Thoughts & Key Astrological Transits
June is excellent for people who love the limelight and like to flirt. Put on your game-face when interacting with the Sag man this month, because he is only looking for potential soulmate material! 
The Gemini Sun and New Moon coupled with a Solar Eclipse is giving him the green light to be his loud, confident, and flamboyant self, yet this doesn't mean he can't listen or connect either. Take a look at the Sagittarius Man Secrets to discover more.
And if you feel like you need some private guidance on your relationship, I've still got a few spots open for my 'VIP Consultation' service that you can book here to get instant clarity and guidance. You can book your private consultation here.
Wishing you light, love, and all the luck in the Universe on your journey!
Your friend and Relationship Astrologer,
Anna Kovach
---
---