Every month the planets change signs and affect our relationships. Depending on the planetary movements, you may not always understand the needs and desires of the Sagittarius man. However, there are simple things that you can do based on the monthly energy to improve your relationship with the Sagittarius man. Find out how to attract a Sagittarius man in March 2020.
Attracting A Sagittarius Man in March 2020
1. Be open to the unexpected
You may already know that the Sagittarius man enjoys constant new adventures, exploring his mental pursuits, and building an unusual and non-traditional lifestyle with his best friend and partner.
But with Transit Venus in Taurus highlighting his 6th house of health, daily routines, and work, the Sagittarius man may be more rebellious, indulgent, and sensual than usual.
In astrology, Venus says a lot about what the Sagittarius man will want and need out of a relationship.
Venus shows what he likes, the way he approaches relationships, the way he gives and receives affection, the type of woman he is attracted to, and his emotional relationship to material possessions and money.
Venus in Taurus is a time of commitment, affection, generosity, and passion. Venus in Taurus illuminates the Sagittarius man's ability and desire to be affectionate, giving, and sensual. It also shows more of his reckless and wild side, and the absolute despise he holds over the word "tradition."
Represented by the element of mutable fire, and ruled by the planet of expansion and opportunity Jupiter, Sagittarius Men have a naturally optimistic, open-minded, and progressive presence. They see relationships and commitment in a way no other sign does.
Because of his need to always be on the hunt, you won't be able to attract him with the usual dinner and a movie or casual night on the town. To attract the Sagittarius man in March 2020, you will need to express curiosity and concern for the things he is interested in.
Think about unique experiences happening in your city; the Sagittarius man loves to be immersed in diverse and cultural spaces.
Try going to a concert, arts and music festival, or an open mic showcase at the local bar. He will love to show off his skills and impress you.
With Venus in Taurus encouraging him to splurge on the finer things, make sure that your grand plans are within his budget. He can have a hard time managing his money.
Because Venus is transiting the sixth house and the sixth house rules his area of work, you may be accompanying him to a work function or gala. Make sure to say yes and look the part.
Naturally free-flowing and always in pursuit of a good time, you should be prepared for the unexpected. If you aren't comfortable with spontaneity, then this may not be your man.
However, with Venus in Taurus encouraging him to be more committed and constant in his daily affairs, he may try more than usual to be more grounded and practical in his affairs, romance being number one.
If you want to attract a Sagittarius man in March 2020, let him know that you are down for the ride, and especially for the long-term, he may open his heart to you sooner than expected.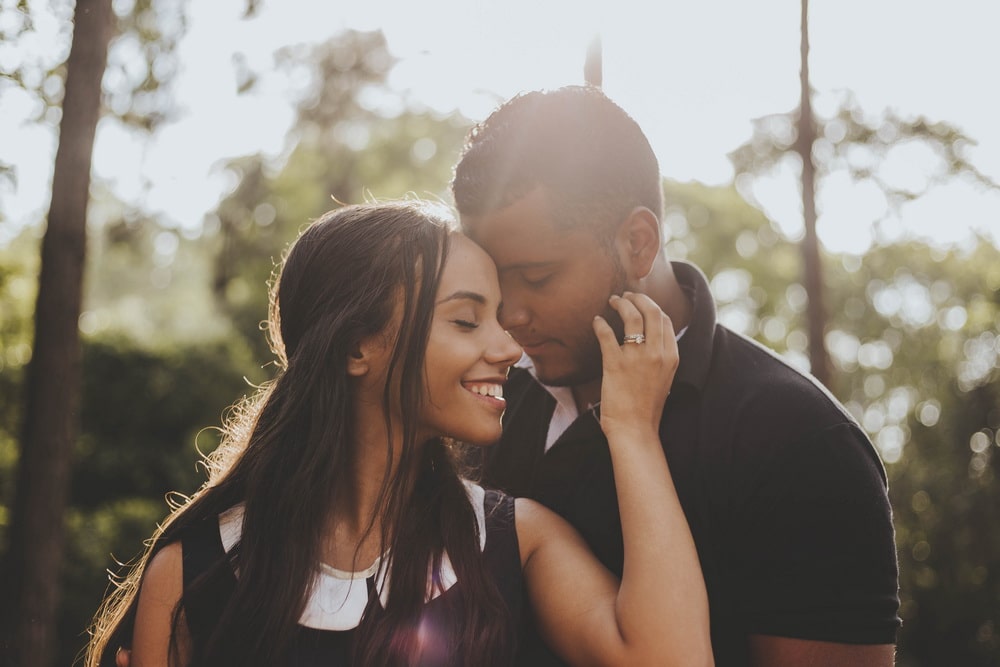 2. Nurture him. Show compassion.
Although Sagittarius men are ruled by the polarity of yang and masculinity, there is a softness about the Sagittarius man that only a few have the pleasure of experiencing.
With the Sun in emotional Pisces highlighting his fourth house of family, home, and security until March 18, he may be more sentimental, introspective, and emotionally than demanding than usual.
On the other hand, this transit gives you the opportunity to nurture him and help him heal. This doesn't have to be drastic as the Sagittarius man won't stay down for long, so it can be something simple as making sure he is getting enough rest, encouraging him to eat, and prioritizing his mental and emotional health.
Being a mutable fire sign, the Sagittarius man is used to traveling the world alone in pursuit of his lifelong mission for growth. But with the Sun in Pisces endorsing him to go inward, he may be more open to others than usual.
Depending on your status, getting to know his family, building a relationship with his mother, or doing small tasks around the house will help win him over.
The Sagittarius man is attracted to women who are fun, beautiful, and full of curiosity. At the same time, he needs and wants someone who he can come home to after one of his latest adventures.
As frustrating as this may seem, he's worth the odd expectations that come with him. Use March 2020 as a time to get to know each other on a more spiritual level, beyond physical attraction and sex. You just being there for him in whatever capacity he needs is enough.
3. Watch your words. He may be more sensitive than usual.
In astrology, Mercury says a lot about how the Sagittarius man processes, receives and sends information on an internal and external level. Mercury shows us things like how he expresses his emotions, how he processes thoughts, how he perceives life, and what he wants to communicate to the world at the current moment.
With Transit Mercury completing its retrograde cycle in Pisces and Aquarius on March 9, Sagittarius men are more sensitive, heartfelt, and annoyed than normal.
During this period, the Sagittarius man is more aware of his direct, cheerful, and optimistic nature. Although Pisces is a sign of spirituality and awareness, it is also associated with seclusion and depression, something the Sagittarius man wants no part of.
With Mercury retrograde's transit highlighting his third and fourth house, doing shared activities that promote rest, reflection, and renewal are more beneficial than his usual "whatever happens, happens" vibe.
These activities could be something as simple as going to your local park for a walk, taking a drive to somewhere close by, or meeting with childhood friends for drinks and a good time will help his mood.
With the Sagittarius man already irritated by Pisces's sensitivity, it may be harder for him to accept criticism or complaints. If you have concerns or advice for him, make sure that you say it in a very gentle, sincere, but direct manner. During this transit, he has no tolerance for drama and emotion.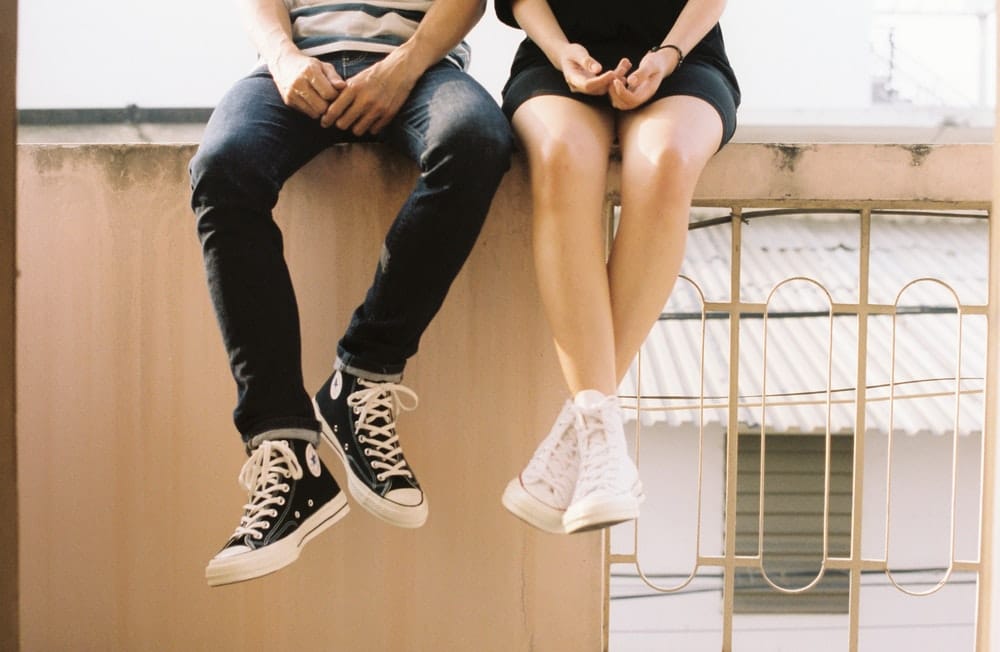 If this attraction is going to last, especially in March 2020, then you need to find healthy ways to communicate that does not lead to conflict or dismissal.
For those in a relationship with a Sagittarius man already, this may be a healthy time to get outside mediation or look for ways to heal internally.
Even if you are just in the beginning stages of your courtship or have your heart set on a Sagittarius man, you should still work on communication.
Make sure that your advice is constructive, not cruel. Unlike other signs, the Sagittarius man is always looking for ways to improve, especially in his relationships, so give him the benefit of the doubt.
If you feel that he is lashing out or being moodier than necessary, let him know how this makes you feel. It will help you both in the long run, together or not.
4. Bring value to his life.
For the Sagittarius man, a life of value and exploration is a life truly lived. In his eyes, the perfect woman will not only understand this, but help him build it.
With Transit Mars in Capricorn highlighting his second house of values, personal income, and possession until March 30, the Sagittarius man may be taking his self-worth and finances more seriously.
In astrology, Mars represents how the Sagittarius man desires affection, sex, and how he will respond to the expectations set by his Venus. With Mars in a cardinal earth sign like Capricorn, he will want more consistency, recognition, and reliability in the area of his life that Mars is transiting.
Combined with the energy of Mars in Capricorn, the Sagittarius man's ability to commit and overcome insecurity and financial challenges are heightened.
Because he is naturally scattered and struggles with focusing on one thing completely unless he is 100% consumed, it may be hard for him to give you his full attention unless you bring some sort of substance and value to his life.
One thing to note about the Sagittarius man is his hunger and willingness to learn. If you have values, skills, resources, or assets that fall in alignment with his higher vision, teach him! By giving him your full attention and sharing your wisdom, you will fulfill his desire for curiosity and love of learning.
Even though sharing your intellect may feel small and insignificant, in his eyes, you have given him the whole world.
If you want to attract your Sagittarius man in March 2020, you should also be willing to learn from him because the last thing the Sagittarius man wants is a self-entitled, closed-minded woman.
Take a moment and reflect on all the ways that you will attract a Sag Man in March 2020. What in this article helped you most? I'd love to know!
Let me know in the comment section below.
Your friend and relationship astrologer,
Anna Kovach
---
---