The Sagittarius man is feeling creatively charged and inspired this month. Pisces season leaves him imaginatively activated and allowed to connect to his visionary self. There is a lot of productive and positive energy in store for the month of March. 
It is also spring equinox, of course, a time of new beginnings! He is full of zest and creative inspiration; his mind is attuned to his dreams and ambitions. 
So, there are a few things you must know about to attract him straight to you! 
How To Attract A Sagittarius Man In March 2021
1. Focus On The Big Picture
It's all about the big picture this March, a life theme Sagittarius loves. This Sag man is ruled by Jupiter, the planet of expansion, philosophy and higher learning. Pisces was also ruled by Jupiter, this planet being Pisces' ancient ruler, so there is a shared resonance! 
Sagittarius feels alive and in tune with his philosophy loving, higher ideals and educational/learning self during Pisces season. There are many things you can talk about to catch his attention and hold it. 
Talk about the stars and celestial entities, the universe…. Collective themes of religion, politics, spirituality and steps towards sustainability. Converse about the positive impact hemp has on the environment, how bees contribute to the ecosystem, and how transitioning to a plant-based, organic and wholefoods diet can change the planet for the better. Get your visionary vibes on!
And, of course, don't forget how artistic and talented this Sag man is. Vision relates to creative genius and artistic expression too, so make sure you remember how quickly his light can be switched on through music, art and creativity. 
Pisces is a free-spirit just like Sagittarius. Perhaps get some paints or water pencils out, draw or paint each other, or a flower or animal. Mention the beauty of the natural world or spiritual significance of animals, and he will be mesmerized by your insight and depth.
2. Feed His Fire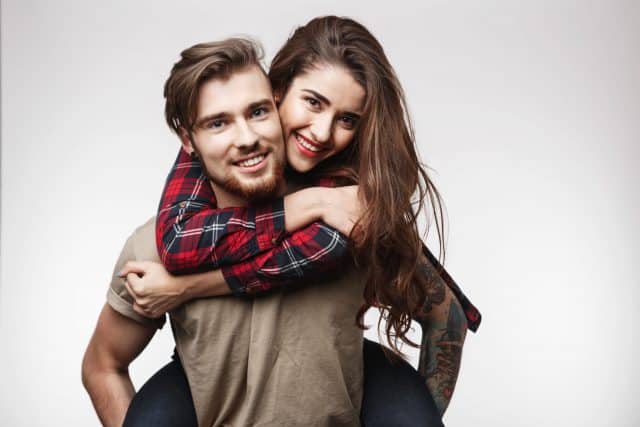 Nothing beats pure zest for life. Passion, excitement, enthusiasm, optimism, a positivity that's contagious… Okay, I understand life can be hard. There's struggles and losses, setbacks and failures, not to mention death and the chaos and confusion of a physical world. But there is a lot of light too. The Sagittarius man appreciates anyone who can see the light and focus on it. Not only does he appreciate it, but he admires it. He adores a woman who has been to the lightest and darkest places of her soul and come out stronger.
Compassion is the merging point of light and dark. Compassion recognizes the darkness, the bad, ugly or 'evil,' and finds light and love in it. Find the light! Then feed it, energize it to the max. No, don't dent or repress the dark – just fuel the fire of the divine spark and light of the world. 
There is so much joy, kindness, acts of love, unity and compassion… Your Sagittarius mate will feel an instant affinity and connection with you if you can stay committed to the light and optimistic spirit within, further reflecting it out.
Mirror positive qualities and stories this month. Tell stories, share memories, and try to stay positive at all times. There's no room this March for negativity or naysayers. Focus on faith, hope, love, and purity. 
3. Give Him Complete Freedom
Give the Sagittarius man freedom to express himself. Allow him to feel liberated and completely accepted. Non-judgment and universal compassion are the main themes of the month. 
Pisces energy is unconditionally loving and accepting, embracing, tolerant and wise. This sweet and soulful sign accepts everyone, flaws and follies, warts and all – and all viewpoints and beliefs. Everything goes and all is welcome, and this blends perfectly with Sagittarius' curious and open-minded nature. 
The Sagittarius man is, of course, the philosopher. He is on a lifelong journey of truth, learning and reaching higher ideals and concepts, philosophies, and higher consciousness. The energies of March amplify these innate traits of his. 
And this means he will be wanting to talk a lot, share his opinions and perspectives, and engage in deep and meaningful conversation. He is feeling expansive and intelligent, communicative and deeply honest. Transparency and openness are called for.
I've given this advice in a previous month, but the same applies here: try not to be dogmatic or judgmental. It's true that the Sag man can be a tad self-righteous himself- he certainly considers himself a wise man and a sage! 
Yet, he strongly dislikes being judged or superior people. Be as open-minded and tolerant as you can. Listen to him, converse with wit and intellect, insight and brightness. This is how you create a bond this month. 
4. Recognize His Sensitivities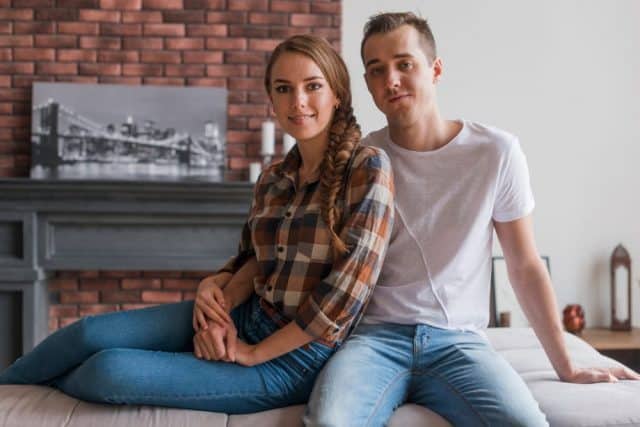 Sagittarius is feeling more sensitive than usual in the month of March. Pisces season allows him to connect to his inner artist, visionary and spiritual self, but also to his emotions. 
One thing many people don't know is just how emotional Sagittarius is. This sign usually hides their sensitivities and insecurities with a bold, courageous, and fiery exterior – they certainly are extroverted! Yet, on the inside this is a very sensitive and loving soul who is capable of experiencing deep emotions and needs for intimacy. 
The best thing you can do is to recognize his sensitivities. He masks his insecurities well… He feels deeply too, he desires companionship and a loving, affectionate and authentic bond. 
Being aware of his emotions and inner currents – his feelings and internal reflections – provides an opening for a deeper connection. It also allows you to be seen as soulmate potential. Sag wants a lover and a best friend, a soul companion and partner in crime. Don't give into superficiality or shallowness this month. 
If you observe your Sagittarius mate steering towards aggression or egocentricity, which are the darker traits of his personality, remember that these are due to some deeper and hidden insecurity or fear. He is a sensitive soul, bless him… March is the perfect time to show him how powerful your caring and compassion are. A memory will stick with him way into the future. 
5. Chill, Relax, & Let The Good Times Roll!
There's nothing like pure relaxation and chill times until the 21st. There is a peaceful, harmonious and ethereal energy filling the air… Sagittarius picks up on it, he is very much attuned to the vibe of the times. He is free to be his true self, free-spirited, philosophical, down-to-earth and wholly laid back. 
Your mission is to match his energy and vibe with it. If the Sagittarius man had his way, he'd be sitting on a beach sipping on an ice-cold beer or fresh coconut shake. Laying back in a hammock in beautiful natural scenery, with a companion and soulmate, is his preferred way of spending his time.
No matter where you are in the world you can set the scene and initiate the mood! Keep things fresh, light and vibrant. Bohemian vibes will be strong all month and mastering the fine art of "being" is what is called for. 
There's nothing like simplicity, delicious food, good music, and amazing company and conversation to get his heart pumping. He knows how to chill out and he is looking for the same in a lover and partner. 
Consider how you can bring a holiday, travel, or festival spirit to your doorstep and local environment. Of course, if you're both lucky souls, planning a vacation can bring you together, and show him you share in his love of travel and adventure. Be spontaneous if you can and keep the free-spirited vibe!
Read next: 8 Things You Need to Know Before Dating a Sagittarius Man
Final Thoughts & Key Astrological Transits
If you're itching to know more about this thoughtful soul, then you have to check out my blog, Sagittarius Man Secrets to learn even more! 
March is a dazzling month with fire and passion galore. Romance is strong, and there are many prospects for intellectual, emotional and spiritual connection. Don't be afraid to express yourself! 
Be mindful of a Full Moon in Libra on the 28th, a relationship focused and harmony loving sign. Libra moon brings the energy of compatibility, companionship, and an openness to commitment! 
Wishing you light, love, and all the luck in the Universe on your journey!
Your friend and Relationship Astrologer,
Anna Kovach
---
---