Every month, the planets change signs and affect our relationships. Depending on the planetary movements, it may be tough to understand the needs and desires of the Sagittarius man. But with my tips based on the monthly energy, you can draw the attention of a Sagittarius man or improve your relationship with one in May 2020.
Attracting a Sagittarius Man in May 2020
1. Support His Physical and Mental Health
If you want to attract or win the heart of a Sagittarius man in May 2020, make sure you're paying attention to his health.
With the transit Sun in Taurus highlighting his sixth house of mental and physical health, the Sagittarius man may be more focused on maintaining or improving his overall wellbeing.
During this period, you must support his wellness practices and encourage him to be consistent. Instead of choosing take-out or exposing him to excessive indulgences, be a good role model and make healthier choices daily. This will boost his overall mood and self-esteem.
Outside of dietary concerns, the sixth house also deals with how the Sagittarius man analyzes his thoughts and ideas. Because of this, he may come across more fixated on or critical of his worth than usual.
If you find that he's more withdrawn or depressed, try giving him compliments more often. Reassuring him that he's on the right track will help him stay focused and create more room for leisure and play.
When the Sun moves into his seventh house of relationships and marriage in Gemini on May 20, take advantage of his upbeat mood.
During this period, plan a short trip or fun weekend activity. Get away from the stress of daily life for a while and relax.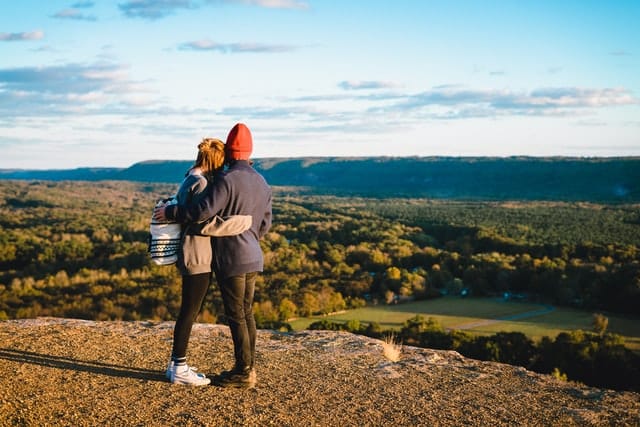 2. Make Your Expectations Clear
You may already know that commitment isn't the Sagittarius man's strong suit, but this doesn't mean he's not willing to try.
With transit Venus retrograde in his seventh house of Gemini from May 13 to June 25, the Sagittarius man may have conflicted feelings about his relationship status, so make your expectations clear.
If you're someone who struggles with direct communication, this transit could be challenging for you. However, being vulnerable is exactly what the Sagittarius man needs in May.
When it comes to love, he is most attracted to the woman who is curious and open-minded. He feels confined when his partner doesn't listen to what he has to say.
Instead of holding back your thoughts and feelings, let him know how you want to be loved.
He's a hands-on learner, so you'll have to do more than just tell him what you want. If you want him to truly understand where you're coming from, then you'll need to show him through repetition.
For example, if you want him to be more reliable when making dates and setting plans, then remind him every day that you have a date. And to make sure he really remembers, set a reminder on his phone, and text him again throughout that day.
You may think this is over the top, but for the adventurous man who is always looking ahead toward the bigger picture, small details like dinner on Friday isn't at the top of his mental list.
But with Venus retrograde the entire month of May, this is the perfect time to work out the little kinks.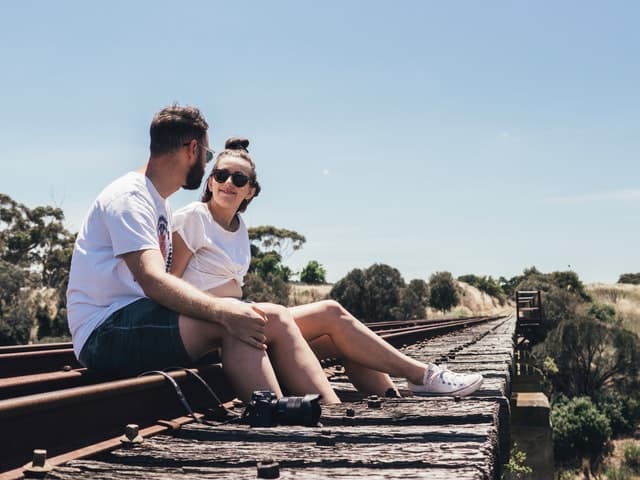 3. Keep an Open Mind
In Astrology, Mercury says a lot about how the Sagittarius man processes, receives, and sends information on an internal and external level.
Mercury shows us things like how he expresses his emotions, how he processes thoughts, how he perceives life, and what he wants to communicate to the world at the current moment.
With Mercury in Gemini highlighting his seventh house of partnerships and marriage until May 28, the Sagittarius man may be more curious, excited, and open-minded than usual.
During this period, he is most attracted to the woman who is willing to live a lifestyle just as spontaneous as his.
Although the seventh house rules marriage, Gemini in this position encourages him to focus on his self-discovery and introspection. If he chooses to settle down, it won't be a traditional love.
Instead of asking him where he sees your relationship going long-term, focus on talking about what that lifestyle would look like. Discussing the topic of commitment bluntly with a Sagittarius man will almost always end with hurt feelings. So be creative when approaching the sensitive subject of love.
If you're having a hard time finding ways to stay connected mentally, plan a date around one of his favorite activities.
You should also let go of the idea of planning when it comes to attracting the Sagittarius man—he only operates around his routine. Instead, focus on incorporating more spontaneity into your relationship.
Clear your weekend and make no plans. See what happens when you go with the flow and live in the moment. He will love this!
Emotionally, things may take a moody turn when Mercury enters his eighth house of loss and soul growth in Cancer on May 28.
During this period, the Sagittarius man is unusually sensitive. He may need more time to think and process his emotions.
Read next: How to Please a Sagittarius Man – Be the Artist of Seduction!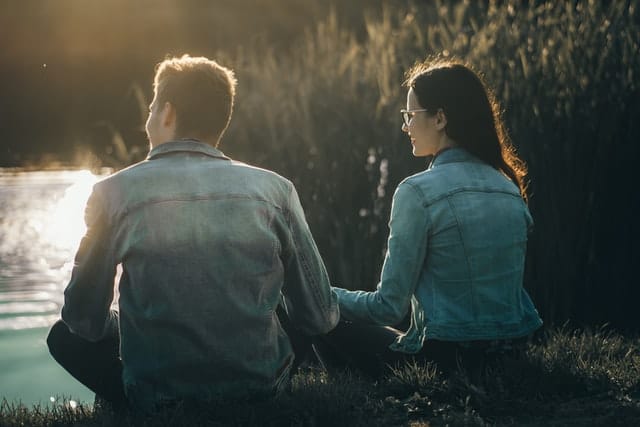 4. Give Him Time to Heal
Once a year, the Full Moon occurs in Scorpio and highlights the Sagittarius man's twelfth house of ending, undoing, and past lives.
During this period, he may come across more sullen or withdrawn. As the sign of death and transformation, Sagittarius inspires intense energy in Sagittarius, and he may need more time to let go of the past and heal.
If you are entering a new relationship with a Sagittarius man, he may be dealing with a loss or wound from a previous relationship. If this is the case, be extra patient with him as he finds his way in a difficult time.
If you are in a serious relationship with a Sagittarius man, let go of any old habits that may be hindering your relationship and blocking you from experiencing true love.
Having an intimate conversation that encourages healing without one of you playing the victim is an excellent way to break the ice.
Consequently, any healing work that you do in your relationship at the Scorpio Full Moon on May 7 will bring you positive rewards starting on or around the New Moon in Gemini on May 22.
During this lunation, the Sagittarius man is more open to changing his stubborn ways, and this helps you clear up any confusion too.
If all is well in your world, use this energy to give thanks for the loving year you've had. Just sitting together in silence is romantic during this time.
Regardless of your status, May 2020 is an excellent time to build a connection with a Sagittarius man. Make sure you stay updated with the blog to see How to Attract a Sagittarius Man in June 2020.
If you're looking for guidance on attracting the Sagittarius man, my guide Sagittarius Man Secrets is better than any daily, weekly, or monthly horoscope app you'll ever read. Instead of just giving you the basic knowledge of the Sagittarius man, I share real-life stories and examples of women who have been where you are and have overcome their challenges and are now living the love story of their dreams.
If you're ready to dive deeper and start your journey to unconditional love with your Sagittarius man, you can purchase Sagittarius Man Secrets here.
And while you're at it, go ahead and find out the compatibility between you and your Sagittarius man with my free compatibility quiz. It's an easy way to see if you have what it takes to make it in the long term.
Have you noticed these astrological influences on your Sagittarius man? Let me know in the comment section below!
Your sister and relationship astrologer,
Anna Kovach 
---
---