May is Taurus season, a chilled and down-to-earth month with a lot of serene energy. This is making the usually fiery Sagittarius reflect and focus on his goals and ambitions. The Sagittarius man is turning his attention towards his own life, personal endeavors, and dreams this month. So, you should know that the key to catching his interest is to keep things light whilst finding moments of authentic and lasting connection. Read on to discover the best ways to attract him.
How To Attract A Sagittarius Man In May 2021
1. Keep Things Light & Positive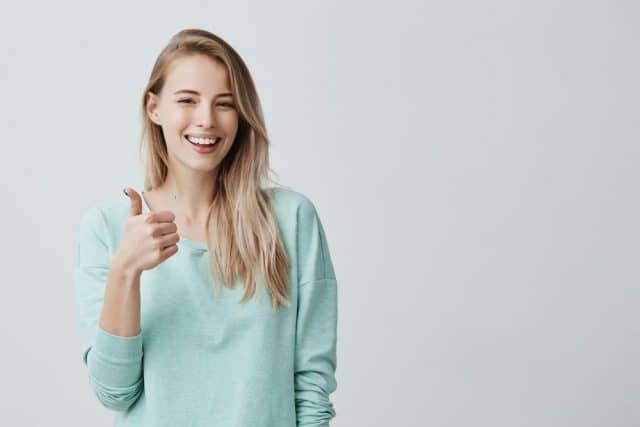 There's a lightness in the collective energy field which arises from the Zen and modest nature of Taurus. Taurus may be deep and capable of depth, intimacy, and emotional bonding, but this sign is also optimistic and positive-minded. 
The Sagittarius man can appreciate the chilled out, Zen and down-to-earth energy of Taurus season, which lasts until the 19th. Social charm and grace will be heightened and Sag is better able to connect to his own magnetic side and receptive nature. 
This means you have a better chance of connection if you are a water or earth sign, star signs that don't usually measure high on the compatibility scale. It also signifies that Sagittarius is calmer and more serene than usual. 
He is naturally intuitive; therefore, he has taken note of the shift in energy, coming from fiery and action-focused Aries season the month before. There is a chance to slow down, get in touch with our roots and truth, and find more authentic connections and expressions of self.
2. Find Moments Of Deep Connection
In addition to lightness and a positive upbeat nature, seek out a few key moments of deep connection. This is what will really resonate with him and be remembered weeks to months into the future. 
Amongst all the lightness and positivity, 'let slip' (or shine through) some really magnetic and instinctive desires and intentions. Show your depth and needs for intimacy in body language, eye contact, sensual and soft tone of voice, and anything else that will strike a chord, or cord. Your body's a divine vessel and bridge awaiting connection. Your mind is a channel.
Sagittarius is philosophical and spiritually-oriented and sexual. They are physical creatures, Sagittariuses, being ruled by the Centaur and Archer simultaneously. The Centaur side of him makes him instinctive, in tune with his inner animal, primal and at ease with his sexuality and physical desires. 
The Archer aspect allows him to connect to his higher self, the higher philosophical mind, and seek bonding on psychological, philosophical, and spiritual levels. Overall, he is sexually charged while being capable of romance and platonic intimacy. 
This guy will really appreciate some platonic love and affection this month. Until the 19th, he is feeling more in tune with his body and instincts, yet just as romantic and sensual. There's a softer tone to the month which he secretly appreciates, even if he doesn't always let on! Be mindful of the balance required… always think back to the Centaur, half man and half animal, and how the Archer reaches towards the stars and heaven up above… 
3. Shine With 'Vision'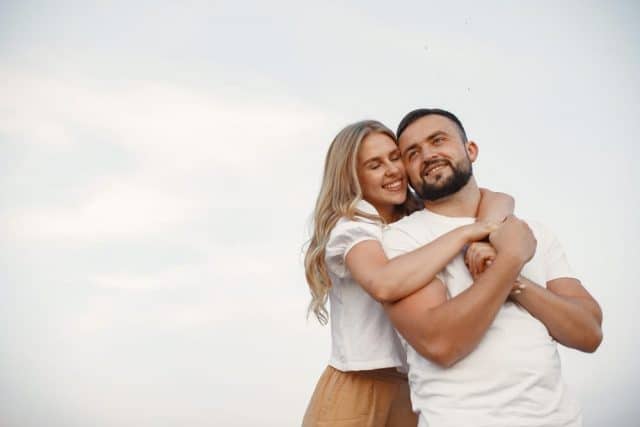 It's a brilliant month for visionary and idealistic connection and conversation. On the 26th, there is a Full Moon and Lunar Eclipse in Sagittarius, so Sag will be feeling on top of the Moon. A Lunar Eclipse is a powerful celestial event which amplifies our need for meaning and purpose in our lives. The fact that it's happening in Sagittarius, the bold and independent Archer, makes it an extra special month for connecting with the Sag man. 
He has his visionary hat on and expects the same from a potential lover and mate. Try not to play it small this month. When the Sun enters cerebral and witty Gemini on the 20th the modest approach for the first half of the month no longer applies.
Gemini season sparks Sag's flirtatious and chatty nature. He comes to life again in the latter half of the month, and he becomes more fearless in sharing his views and ideologies while simultaneously seeking the same in a woman. 
Talk about world affairs, the Green Party, permaculture, new and inspiring artists and musicians, green technology and Tesla, hybrid cars, festivals like Burning Man, and the universe. Esoteric wisdom and topics of conversation are favored, and there's no time to play small or narrow-minded. 
Show him you have an expansive and open-minded personality and that any future relationship would be filled with vision, inspiration, and travel. This is a key way to his mind and heart this May. 
4. Show Ambition
The Taurus energy brings out his ambitious side too. Taurus may be sensual and Zen, but this sign is equally practical, intelligent, and monetarily responsible. Duty, self-responsibility, and dependability are three key words of the Taurus sign. 
Taurus season therefore connects the Sag man with his own dutiful and practical nature, he is thinking about finances and his role in the material world more. His ambitions are also brought to light. Once you've got the balance between light-heartedness with a few memorable moments of deep connection merged in, turn your attention towards conversation that stimulates his ambitious side. This is connected to the visionary energy of the Full Moon Lunar Eclipse as well. 
Talk about your accomplishments and past achievements. Tell him of your financial or professional victories! Show off a little – show him you're multidimensional with many different and colorful facets of personality. 
It's okay to be a bit more self-expressive and 'yang' or extroverted in delivery after the 19th. Before then, be modest when speaking about yourself – just don't shy away from self-promotion or honesty. 
5. Radiate Freedom…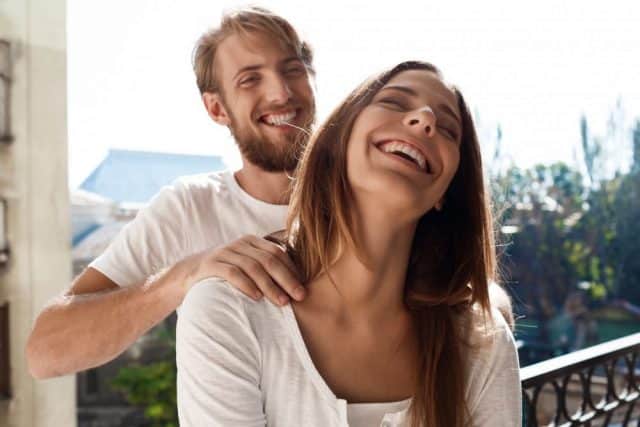 Above all else, show or even tell him you are a free, self-sovereign, and liberated being. You don't have to be aggressive in approach to come across as assertive and direct. Confidence and a healthy sense of self-worth, in addition to knowing thyself, are essential for victory. 
The Sagittarius man is a lover of freedom and personal liberties, he hates restrictions and limitations of any kind. Ultimately, he is looking for a life partner to share in his passions and interests. 
You may want to consider shining intellectually simultaneously, such as sharing quotes from famous freedom-fighters or liberators of oppression. He is intellectual as well as honest, open and philosophically expansive. 
Also, steer clear of sharing past stories of your follies. There is still a superficial, somewhat shallow, and prestigious element to his character. Other signs may appreciate and admire your vulnerability and openness, it certainly makes you appear real and authentic. 
But this month is not the time for selflessness or extreme honesty. Paint a positive, impressive self-image of yourself and keep the vulnerable sharings for another time, once you've built on your connection. 
Read next: How to Date a Sagittarius Man If He Is Only Half-interested?
Final Thoughts & Key Astrological Transits
May is the month for letting glimpses of your intimacy, open and emotionally available nature through, but not seeking complete soul-merging or depth. 
It is true that Taurus season is wonderful for the usually fiery and impatient Sag man – this season let's him slow down and connect to his patient, sensual, and generous side. However, there's equally a lot of ambitious, practical, and visionary energy in the air that is making him more concerned with his own life, passions, and personal aspirations. 
He's dreaming big this month… Do you dare to dream with him and be humble and patient in the process?! Initiate conversations that lead to future connection, and start a bond. While you're waiting for Gemini season next month, you may want to uncover more Sagittarius Man Secrets!
Wishing you light, love, and all the luck in the Universe on your journey!
Your friend and Relationship Astrologer,
Anna Kovach