Every month, the planets change signs and affect our relationships. Depending on the planetary movements, it may be tough to understand the needs and desires of the Sagittarius man. But with my tips based on the monthly energy, you can draw the attention of a Sagittarius man or improve your relationship with one in November 2020.
Attracting a Sagittarius Man in November 2020
1. Give Him Space to Breathe
Unlike the upbeat social energy of October, November 2020 is a month of deep reflection and stillness for the Sagittarius man. 
From November 1 until November 21, the transformative Sun in Scorpio will journey through the Sagittarius man's house of ending and soul healing. In astrology, the twelfth house also rules solitude and separation. 
Therefore, during this transit, the Sagittarius man is most attracted to the woman who understands that this month he needs extra space and time to just breathe. 
Rather than focusing on others and external issues, the Sagittarius man is buried in his own thoughts, emotions, and feelings. For the first three weeks of the month, it is best to honor his desire for alone time and only be there when he needs you to be. 
Rather than forcing a relationship or constantly asking him what's wrong, learn to listen to your intuition and his verbal expressions of his needs.
When he calls you, answer — even if it's been a few days. 
If he seems distant, smile at him from across the room or give him a silent hug instead. 
Although this can be an unusual mood for the upbeat and optimistic Sagittarius man, he will start to return to his normal self when the Sun returns to his sign starting on November 21.
Until then, respect his wishes. He will thank you for your patience soon. 
2. Get Social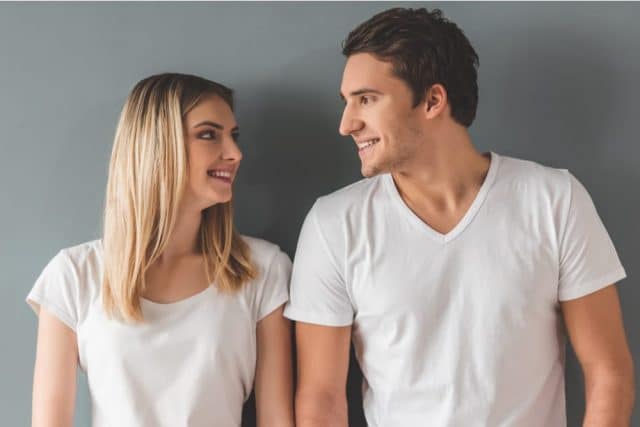 In November 2020, the Sagittarius man is looking to have a good time and socialize with friends. 
From November 1 until November 21, Venus, the planet of love and romance will spotlight his eleventh house of friendships and dreams in Libra.
Because the eleventh house deals with team goals, creative collaborations, and friendship circles, the first three weeks of November will be one of the busiest times for the Sagittarius man this year. 
Due to the complexity of his schedule, the Sagittarius man is most attracted to the woman who easily fits into his social life and professional circles. He wants someone who is outgoing and friendly. Who knows how to charm the room and graciously entertain. 
Because Libra is a culture-driven air sign (and the eleventh house is also an air house), the Sagittarius man will most likely gravitate towards the woman who is intellectually adaptable and fluid during this time.
He wants someone who can carry on a conversation without his interference. As a woman seeking to win the heart of a Sagittarius man, use this transit to show off your dazzling communication and social skills. 
If looking for fun activities to do together, choose experiences that encourage the Sagittarius man to help others. It may be interesting to volunteer together or work on a collaborative project for a shared mission or cause. 
Whatever the case, do your part and help him reconnect to the outside world—virtually or in person.
This passionate man has a lot to give! 
3. Practice Forgiveness
When it comes to communicating with the Sagittarius man in November 2020, you need to turn on your listening ears and reach out to him with an open heart. 
From November 10 until December, Mercury, the planet of communication and thought, will journey through the Sagittarius man's twelfth house of ending and loss in Scorpio. 
In astrology, when Mercury enters the twelfth house, it is a period of deep emotional reflection and healing. During this transit, one may see the end of an idea or belief, specifically surrounding love and relationships. 
For the Sagittarius man, Mercury's transit through his twelfth house of Scorpio encourages him to enter a period of deep forgiveness of self and others. 
He is doing what I would call a mental cleanse — ridding himself of what no longer serves. 
Because the twelfth house is associated with compassion and unconditional love, the Sagittarius man is most attracted to the woman who is forgiving and does not hold a grudge. 
During this transit, he finds the kindness and non-judgmental energy you show him comforting and safe. 
Right now, he only wants to be around those who accept him for who he really is — flaws and all. 
If you want to attract a Sagittarius man during this transit, focus on your own self-healing rather than worrying about what others are doing. 
Work on releasing jealousy and insecurity. Focus on creating a solid foundation of vulnerability so when Mercury moves into Sagittarius in December, you are someone he really trusts. 
Read next: When a Sagittarius Man Ignores You This Is What to Do…
4. Romance Him
Are you and the Sagittarius man in need of a romantic boost? Do you need help getting the flame burning again? 
If yes, mark November 13 on your calendar. This is the day that Mars, the planet of action and sexuality, ends its retrograde in Aries and stations direct. 
If you're not sure what Mars retrograde is, it's a bi-annual cycle where the planet appears to travel backward, encouraging a two-month deep review of your impulsive actions, habits, and conditioned behaviors. 
For the Sagittarius man, Mars was retrograde in his fifth house of romance and pleasure in Aries. 
During this period, you may have noticed that he was more reserved or insecure than usual. He may have struggled with negative comparisons.
Although this may have been a rough period for your connection, luck is on your side. With Mars now moving direct, the Sagittarius man will slowly start to feel like his old self. 
For the next three months that Mars is in Aries, focus on bringing the spark back into your relationship. Do all the sexy things you know he loves that make him happy and turn him on! 
Overall, if you want to attract a Sagittarius man in November 2020, give him space to breathe, get social, practice forgiveness, and romance him.
Remember, this a month of breaking old patterns and getting honest about his true romantic needs. Be extra patient with him as his love journey unfolds.
 He is worth it!  
If you're ready to dive deeper and start your journey to unconditional love with your Sagittarius Man, my guide Sagittarius Man Secrets is better than any daily, weekly, or monthly horoscope app you'll ever read. 
Instead of just giving you the basic knowledge of the Sagittarius man, I share real-life stories and examples of women who have been where you are and now have the relationship of their dreams. In this intuitive guide, I'll share with you my top secrets for winning the heart of the Sagittarius man. If you're ready to stop chasing the Sagittarius man, purchase Sagittarius Man Secrets here.
What are you hoping November will bring to your relationship? Let me know in the comments—I'd love to hear from you!
I look forward to hearing from you. 
Your sister and relationship astrologer,
Anna Kovach 
---
---