You landed a date with the Sagittarius guy you've been eyeing for a while now. Congrats! But now the hardest part has begun… what to talk about with him?? Fear not, my love, because I'm here to share my experience as a Relationship Astrologer with you so you can nail your date experience. 
A Sagittarius guy leaves a mark wherever he goes. He is a bright and enthusiastic fire sign. He has a lot of energy and he's hard to ignore! 
It may seem like it should be easy to talk to him, but maybe your nerves are getting the best of you and you need some good advice on which direction to take the conversation. 
That's where I come in! The Zodiac has a lot to teach us regarding anything you have questions on in a romantic context. So, read on for tips to make this date a huge success. 
5 Things to Talk About on a Date with a Sagittarius
1. What's New?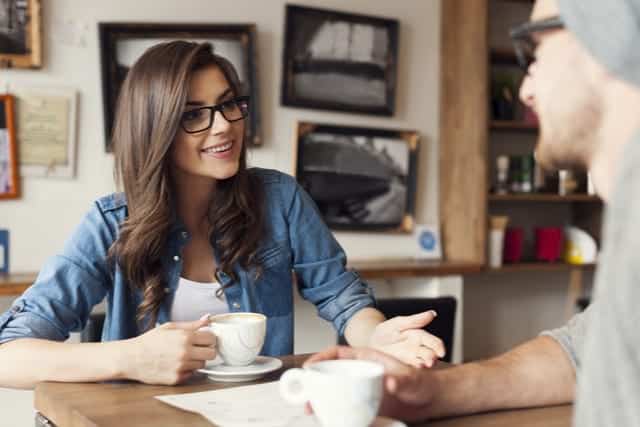 A Sagittarius is future-oriented and hopeful. They just love the buzz of progress in the air, since the future does not scare them at all. They leap out of bed in the morning with enthusiasm and ready to greet the day. 
As a result, they are usually very interested in anything new, fresh, and exciting. They are interested in it all, since their interests cover a broad range.
They want to hear about new thoughts that you have, as well as your future plans. Not only will it interest them to hear about it, but Sagittarius' have a way of making everyone else feel like their dreams are within reach. 
You don't have to worry about them judging your goals since they know that everyone's desires should be honored. 
2. Where You've Been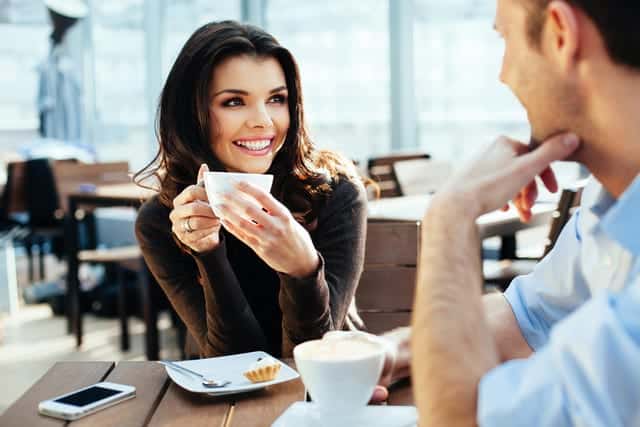 Sagittarius is ruled by Jupiter and has a lot in common with the themes found in the ninth house of the Zodiac. That would mean they have a profound interest in journeys and other ways of life. 
They will more than likely really enjoy a good conversation about the places you have traveled to. Part of the reason why they are so open minded to the ways of life of others is that they have a deep interest in actively experiencing new cultures! 
They want to hear about your takeaways from other countries and states. They love the idea of journeying around the globe and hearing your experiences will keep them attentive and listening to every word. 
If you haven't done that much traveling, then you can tell them about any mental journeys you have been on. Sagittarius is linked to publishing through their ninth house connection, and so you could just as easily entice with conversation about books you have read. 
They love anything from other cultures, so talking about any heritage that you know about or about any cultural things you take interest in will work as well. If you like cuisine from a certain area of the world, watch foreign films, or listen to foreign music, these are all things that a Sagittarius would find compelling. 
3. Life Philosophies
A Sagittarius is all about ethics and philosophy. Jupiter itself is a planet that concerns itself with law and order, but also with ensuring that the moral basis behind the law is fair and in order. 
The Sagittarius man likely has strong opinions about what it means to be a good person and about what it is to keep true to oneself. 
Get them going on a topic like this and you might not have to worry about what to talk about for the rest of the date! 
Talk to them about what your life philosophy is. How do you believe others should be treated? Should people look out for themselves or others more? What guiding philosophy would you use if you were President?
Any of these topics will evoke a lively conversation from most Sagittarius'. They want to talk to people about this stuff, since it takes so much of their mental energy. So go ahead, humor them and you'll be rewarded with a great exchange of ideas. 
4. Ask Them About Their College Experience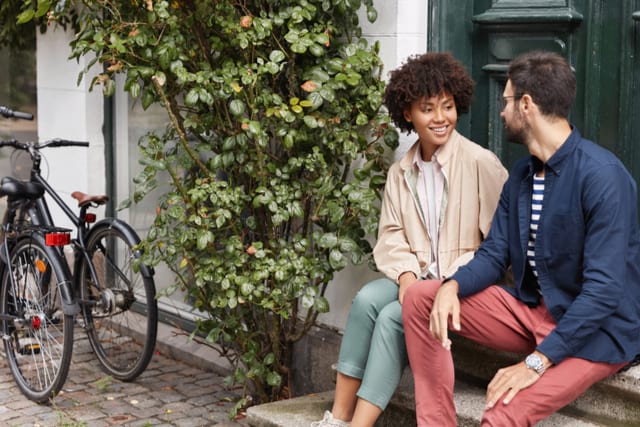 Sagittarius men are associated with higher learning through their ninth house connection. These are brainy characters and so college tends to be an experience they really enjoy. 
They likely felt like they were at their peak in college or at least came away with a lot of life changing experiences. Feeling free to talk about these things, at it is going to be a huge turn on for them. 
Ask them about what they studied, what clubs they were in, if they are still close with anyone they went to school with. 
If they didn't go to college, chances are they still have unique educational experiences. They may go to informal education classes, and this may even suit the freedom loving nature of some Sagittarians better than formal college. 
No matter which they talk about, you are sure to get some interesting insights on who they are from this topic!
Read next: 7 Questions That Make A Sagittarius Man Fall In Love With You
5. Make Them Laugh
Sagittarians are ruled by the jolly Jupiter, so they enjoy keeping things light. They are lovingly referred to as the clowns of the Zodiac by some astrologers. 
Telling them a funny story from your past is sure to keep them interested. Or perhaps you talk to them about a stand-up comedian you just discovered or even better, a satire you just read. 
This is sure to get them to lower any of their defenses, because this is territory that they feel right at home in. 
They will also likely follow up with their own funny stories, and believe me, these guys have a lot of neat stories that will have you on the floor laughing. 
Perhaps you could bring up any comedy movies you have seen recently as well. Or ask them for comedy recommendations, because I can almost guarantee they will be able to hook you up! 
A Sagittarius is really not a difficult beast to communicate with. Their interests are so broad and they are interested by nearly everything. 
Just keep the conversation jovial and they will be engaged. Sometimes the serious side of life dampens their bright spirit too much. As a result, the smart idea is on keeping them engaged in happier topics. 
Have you ever dated a Sagittarius man? What did the two of you talk about on those first few dates? Do you think I hit the mark? 
Let me know in the comments because I would love to know! 
If you want to know if a Sagittarius is the right type of guy for you then check out my compatibility quiz right here!
Love and light, 
Anna Kovach
---
---