What type of woman is the Sagittarius man looking for? What kind of lady is the best match for Sagittarius man? Keep reading for what he's likely looking for to help you figure out if you're the one for him or not.
Love and the Sagittarius Man
What are the qualities that Sagittarius man is looking for in a long lasting love? What type of woman will he marry? It's pretty easy to narrow it down because he's not by any stretch, complicated.
The Sagittarius man is very straight forward and honest. If he knows someone isn't a good match for him, he will let them know so they can move on. He isn't interested in wasting anyone's time.
There are some qualities that he's looking for when he's ready to settle down. Here is a handy list for you to consider when you're hopeful about getting into a deeper relationship with a Sagittarius man: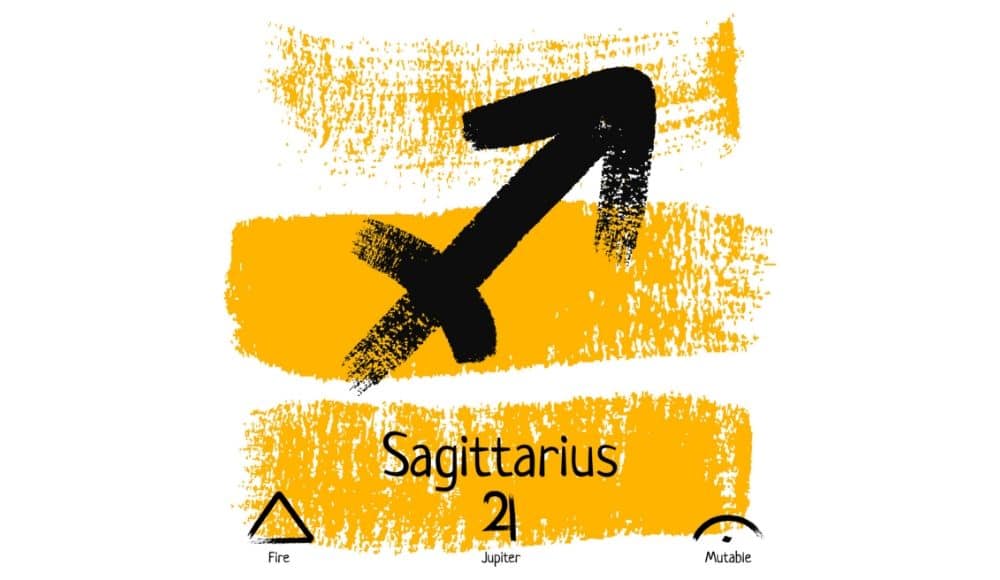 The Sagittarius man is very truthful to a point of being brutal sometimes. He doesn't believe in lying or telling people what they want to hear. He's looking for a woman who is just as honest as he is.
He wants a woman that will not play games with his head, will tell him how she feels, and will be totally honest with him about what she's thinking. While he loves a mystery, figuring out what is going on in his partner's head isn't a mystery he prefers.
Make sure that if you're getting involved with a Sagittarius man that you are upfront about your intention with him whether that be a long term relationship or just a friend with benefits. Just be forthright about it.
He doesn't like it when women beat around the bush or give him sideways anger. He'd prefer her to be head on and tell him exactly what is going on so that he can either fix it or move on from it.
Understanding of his nature
The Sagittarius man is a free spirit. He doesn't like feeling chained down by anyone. This doesn't mean he's afraid to commit. He just isn't into being a possession for someone.
He wants to be loved for who he is and understood. He needs a woman who will love him unconditionally and not give him a hard time when he wants to take a trip or have some time to himself.
He loves to stay busy and have lots of fun. He'll want a woman who will basically do this with him. Being up for the moment and being spontaneous is key with the sexy Sagittarius man.
He will want to spend lots of time together with the woman he loves but he will also love spending time away from his lover every now and then to flex his independence. Just remember, he's honest so no need to worry!
If you're looking for a commitment when he is then you're in luck. He prefers a woman who IS ready to settle down. Of course he has to also be ready to do the same otherwise this may not work.
When he's looking for a wife however, he really does want a woman who is ready to take the plunge and make it last forever. He would prefer to find "the one" rather than several ones.
It's disheartening for him when he's ready to settle in with someone but they aren't sure of what they want, if they still love their ex, or just are not really ready to commit.
Only grab the heart of the Sagittarius man if you're really and truly ready for him otherwise you may want to keep walking. Unless he tells you he just wants to play then you should assume he wants more.
Zodiac Matches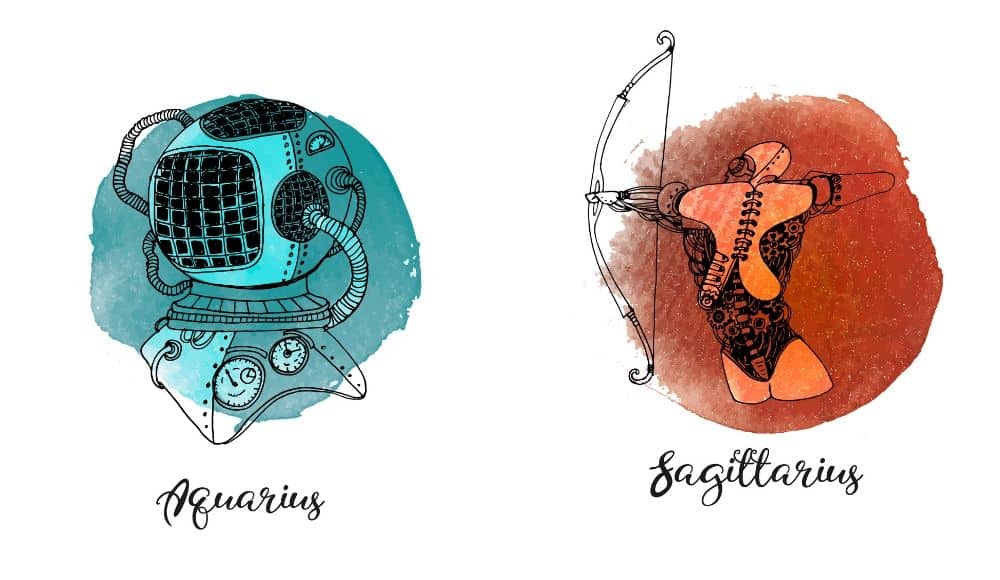 When it comes to Sagittarius man's best match in Astrology, he's going to pick the most grounded, active, and practical signs. One of those is Aquarius Woman. She's positive, sure of herself, strong, independent, and active.
The Aquarius woman is very much like the Sagittarius man without being the same actual sign. They get along very well and relate to each other on multiple levels. They make a wonderful marriage match when they're ready to commit.
Another great match for Sagittarius man is the Libra woman. She's logical, she sees both sides of any situation, she's understanding, patient, and has a very calm temperament.
Libra woman makes for a kindred spirit for the Sagittarius man. Together they can travel the world, find success in life, spend time together as well as apart, and live very happily together.
Keep in mind that this doesn't mean that he's not compatible with any other signs. It simply means that when it comes to the very best matches, these two signs are optimal for him.
There are other signs that could easily make the lineup such as Aries woman because she's very active and independent but her temper may cause a bit of a ruffle with this pair. They'd have to really compromise.
Leo is another fantastic match as long as Sagittarius man doesn't get too flustered with her constant need of affection and adoration. He will give it to her without question but sometimes he wants or needs time to himself.
Leo woman is brilliant, strong, and social which meets Sagittarius man's desires and so this could be a fantastic match. Again, the Sagittarius man could match up many other signs but these are among the most likely.
If you're not in the list, don't take it too hard. There may be other factors in his chart or yours that could change things. You may want to check out the full compatibility articles for further guidance.
Just remember that he has certain basic qualities he's looking for so if you're a sign not listed but have these qualities then you could still end up being the woman of his dreams.
Is you want to better understand what is the best match for Sagittarius man, then click here and find out everything about your special Sagittarius guy.
Share your story (or situation) with our community in the comment section below (don't worry, it's anonymous).
Wishing you all the luck of the universe
Your friend and Relationship Astrologer,
Anna Kovach
---
---