Are you a Libra lady hot for an exciting whirlwind Sagittarius man and wondering what sex may be like with him? Perhaps you're curious what you can do to please him and make him want more. Keep reading for more information on Sagittarius man with Libra woman in bed and what to expect.
Sagittarius Man and Libra Woman In Bed
This pair is actually quite sexually charged. Both can each other without too much effort. Both of them are passionate and adventurous. Libra woman aims to please her Sagittarius guy and he's rather spontaneously fun.
These two seem very naturally drawn to each other which makes the sex easy, fun, and pleasurable. Neither is holding back when they're together which enables them to bring each other to ecstasy.
The more these two get closer and build a strong relationship, the more satisfying the sex will become. If they are only friends with benefits, they'll find that they quite enjoy their sexual meet ups.
With Venus and Jupiter mixed with these two, they really have the capability of some pleasurable times. The desire and tenderness these two have for each other makes their love making sessions quite gratifying.
Sagittarius man is willing to try just about anything and when the Libra woman trusts him, she'll also open up to try new things. Either or both of them could introduce new techniques or styles of play.
Both want so much to please each other and have fun while doing it that they truly embrace the relaxed style of passion they have for each other. This is a multi-faceted sexual possibility.
What Sagittarius Man Likes About Libra Woman Sexually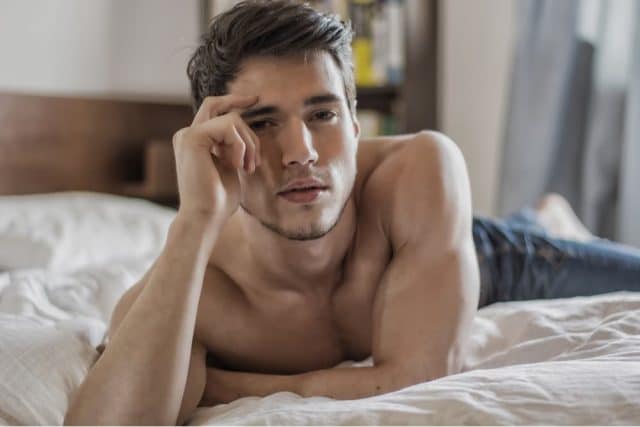 You may be curious what it is that the Sagittarius man likes when it comes to having sex with a Libra woman. I'll tell you! He loves the fact that she's eager to please him and that she's unselfish when it comes to bedroom play.
He loves that she's open to explore her options with him sexually. This could be trying role-play, costumes, or even testing the waters with other people. This couple may be open to having an "open" relationship.
They may also tackle and adventure in a onetime group sex situation. Perhaps they decide to swing or swap partners now and then to keep things exciting. Libra woman wants "the one" but she's not opposed to having fun with it.
I'm not saying that all Sagittarius men and Libra women are like this but many of them are. Sagittarius loves adventures of all sorts and that includes playing with other people with his partner.
He doesn't require it by any means but if his Libra woman is up for the fun, he is too. He wants what she wants. She wants what he wants. So they have to figure out what they'd be up for sexually to fully explore the possibilities.
Both of them are well capable of maintaining exclusivity with sex even if they aren't in a committed relationship if that's what they agree on. Sagittarius man loves that he has that type of freedom and connection with the Libra woman.
Sex is something that both of them can really enjoy. They can relieve stress, let loose, and have some really erotic times that Sagittarius man really doesn't have with other signs.
Playing With Trust
For this team or couple to make their sex the most fulfilling possible, they have to actually trust each other. Both may take awhile before they feel that they can trust one another and both are rather indecisive.
This will likely be a slow moving couple if they decide to get into an actual relationship. That doesn't mean they won't get involved in a sexual relationship but Libra woman must be clear if she wants sexual exclusivity or not.
If neither says anything, they may fall into bed together and one or both may go ahead and sleep with other people not knowing what the other person wants. Communication is a huge tool for the both of them.
If they don't trust each other, they won't be able to surrender control or let their partner have free reign with their bodies. They must absolutely know what they want in bed together or it may not be as sexy as they previously thought.
This will be especially true of them if either are into bondage or S & M. They must open up, talk about it openly, and tell each other what they want. Again, trust must be cultivated or even this may not work out well.
As long as they're able to talk to each other without reservation, they can absolutely find common ground in which to enjoy each other sexually. Trust goes a long way or goes nowhere depending on the two of them.
Read next: How to Keep a Sagittarius Man Enthusiastic and Strong – Help Him With These Key Tips!
Talking Dirty
Since these two signs are fabulous at talking about just about anything that thrills them, they won't have a lack of things to discuss in bed either. They can totally talk dirty to each other and get off on it.
Libra woman loves to hear the Sagittarius man tell her to bend over on all fours so he can penetrate her from the backside. She may even want him to penetrate both entries. She has the capability to become insanely turned on.
Likewise, he may allow her to do things to him as well. He may not be opposed to her penetrating him from the backside either. That's right, he may allow anal play which can excite them both.
Don't get me wrong, not all partners are going to be into this and find it sexy but these two are rather taboo when it comes to being naughty. Libra woman can text her Sagittarius lover with all sorts of dirty things and he'll love it.
In fact, sexy banter back and forth via text or phone calls can help them both enhance the powerful orgasms they're going to have when the Sagittarius man and Libra woman get into bed together.
If you're ready to understand more about how compatible are Sagittarius man and Libra woman in bed, check out my brand new Sagittarius Man and Libra Woman Love Compatibility Guide, and if you want to catch him and keep him click here to learn more about Sagittarius Man Secrets.
Share your story (or situation) with our community in the comment section below (don't worry, it's anonymous).
Wishing you all the luck of the universe
Your friend and Relationship Astrologer,
Anna Kovach
---
---