Are you a Libra woman who is trying to find out of the intelligent and flirty Sagittarius man is attracted to you or just being a nice guy? I have some information you may very well find useful so you might want to keep reading on the Sagittarius man and Libra woman attraction.
What Draws Sagittarius Man and Libra Woman Together?
First of all, I'd like to say that this is a dynamic match that could very well succeed provided they are able to keep working at it. This match meets each other for the first time and they're drawn in by their social ability.
Looks are a given because both Sagittarius man and Libra woman are highly attractive physically. Sagittarius is normally physically fit and many are attracted to them. Libra is also physically appealing and has a charming appeal.
This is what initially attracts them. Once they get to talking, they realize they have a lot in common not to mention the sexual attraction between the two of them. The tension is almost palpable when the two are in the same room.
While this match is not totally perfect, they ARE a pretty darned good match. I give them a 7 on a scale of 1 to 10. That being said, this is a union that could very well stand the test of time.
How Does Libra Woman Know Sagittarius Man Likes Her?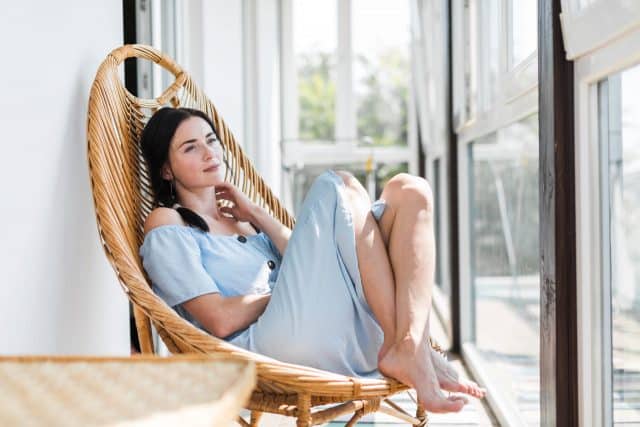 Lucky for a Libra woman, Sagittarius man is rather transparent when it comes to if he's into someone or not. When he likes someone and wants to get closer to them, he makes his presence known and will try to get her attention.
He'll ask for her number, he'll text her, he'll call, he will ask her to spend some time together, and he'll basically indicate to her that he'd like to get to know her better. He's not one that hides how he feels because that would waste time.
Sagittarius man wants to live for today which is why he's the more forward and upfront type of guy. If he's into a Libra woman, he will appeal to her desire to be out and social.
He will talk to her to find out what she likes to do and where she likes to eat. He will then act accordingly and taker her on an exciting excursion for a night or maybe two. He's not limited to fun.
He will want to dazzle the Libra woman and make her feel like life with him is magical and really thrilling. He will take her places that will impress her and make her feel as though he is her Indiana Jones.
He will try to spend lots of time with her. He will be generous, courteous, and he will likely tell her that he likes her. He doesn't typically leave a woman confused or wondering for too long what his intention is.
He isn't into playing any games that leads someone on. He wants his interest to know how he feels and what he wants. If he's only after sex, he will probably let her know. If he wants more however, he will let her know that too.
Sagittarius man sees no value in withholding information. Again, he's one that lives for the present time instead of the past or future. He knows the value of the fact that tomorrow is never promised.
She will know by how he treats her if he's interested in her. If he's just being nice, he will not be attentive and probably won't reach out all that much. He doesn't want to give her the wrong signal.
The Good Versus The Ugly between Sagittarius Man and Libra Woman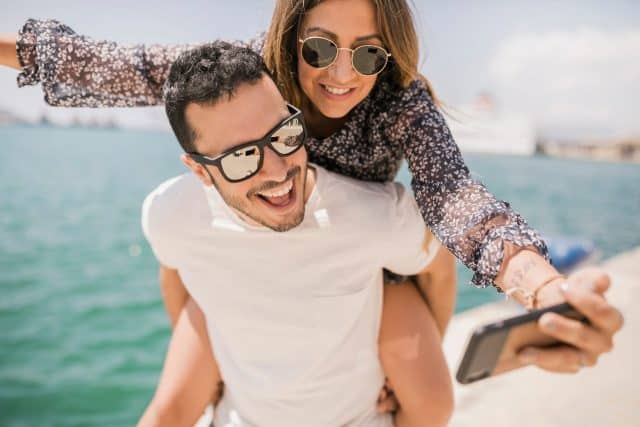 These two have a great deal in common and can work very well together in a love relationship if that's what they want. They have many of the same interests, see life the same way, and want to be adventurous.
Where they fall short will be in the area of trust. Sagittarius can be rather flirty but not nearly as much as the Libra. Libra woman will possibly make Sagittarius man feel insecure sometimes. It will take him a long time to get to that point however.
He's not one who is typically jealous but if his Libra woman is constantly talking to or looking at other men even when no line is crossed, he will eventually think maybe something is wrong with him and thus insecure.
Once insecurity hits, he becomes jealous and suspicious of the Libra woman's motives or actions. Libra woman doesn't feels she should have to explain herself all the time to her Sagittarius man who should trust her.
She may not like it that he wants to travel and go on exciting excursions more often than she's maybe comfortable with and there could be some mistrust due to this area as well.
To make their love grow and last, they will have to learn to talk to each other and develop strong trust or they could fall apart. They have to be honest and always keep the door of communication open.
There are times where Sagittarius man's open bluntness may be off putting or offensive to his lady Libra. She may become sensitive to him telling her like it is. She'll feel criticized or hurt.
Read next: How to Keep a Sagittarius Man Enthusiastic and Strong – Help Him With These Key Tips!
Are Sagittarius Man and Libra Woman A Good Thing?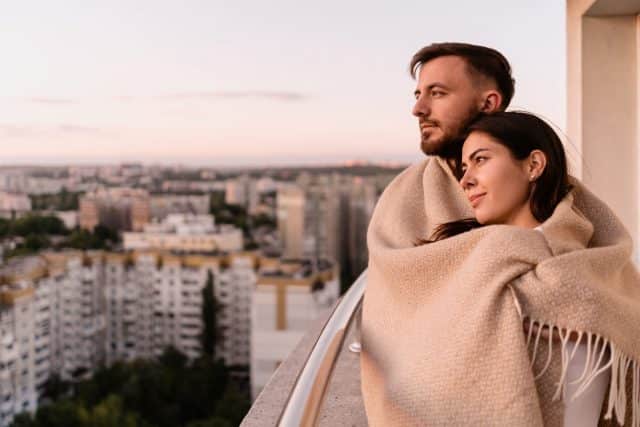 I would say yes, yes, and yes! If they can work past their issues, they will definitely be a fantastic match. As far as the signals Libra woman should be looking for when Sagittarius man likes her, they're all obvious.
He isn't one to hold back or hide how he feels. If you're a Libra woman, he will treat you very sweetly, he'll want to spend more time, he'll be generous, and he'll likely tell you what he thinks or how he feels.
There are no mysterious signs to look for from him since he's so out there and up front. He wears his heart on his sleeve.
If you're ready to understand more about how compatible are Sagittarius man and Libra woman, check out my brand new Sagittarius Man and Libra Woman Love Compatibility Guide, and if you want to catch him and keep him click here to learn more about Sagittarius Man Secrets.
Are you a Libra woman who likes a Sagittarius man? What signs has he given you that he likes you? Share with me!
Share your story (or situation) with our community in the comment section below (don't worry, it's anonymous).
Wishing you all the luck of the universe
Your friend and Relationship Astrologer,
Anna Kovach