What can you do to get the adventuresome and sexy Sagittarius man to really connect with you and take the next step? It's not as hard as you would think actually. If you'd like to know how to get a Sagittarius man to commit, keep reading and learn some neat tips.
Important Sagittarius Man Facts
The Sagittarius man is ruled by Jupiter and also rules the 9th house of the birth chart. That means that he's the ruler of travel, excitement, and movement. Jupiter is the lucky planet that makes things happen.
Sounds just like the Sagittarius man doesn't it? Jupiter is a motivation planet that is full of optimism. It's very fitting of who the Sagittarius guy is. Now that you know that, you have some tools to use to get the man to love you.
His sign is mutable which means he's highly adaptive and loves changes as well as spontaneity. This is what makes him live for the day and live as though every single day may be his last.
It also makes him appreciate variety and experiencing lots of different things in his life. Sometimes this includes dating around and having fun with friends including "friends with benefits".
That doesn't mean he doesn't want to settle down or find "the one". On the contrary… he's always looking for the right one that will rock his world and make him want to settle down.
He's open remember? That means he's open to love, he's open to commitment, and he's open to what life may bring his way. This is what many people don't understand about this sign.
They think he's too much of a free spirit to ever settle down with one person. That's not exactly what it's like though. He would love to find the right person to be with the rest of his days.
What he wants though, is someone who will live life with him full of adventure and spontaneous trips to wherever life takes them. That means that there is a right woman out there for him. Are you her?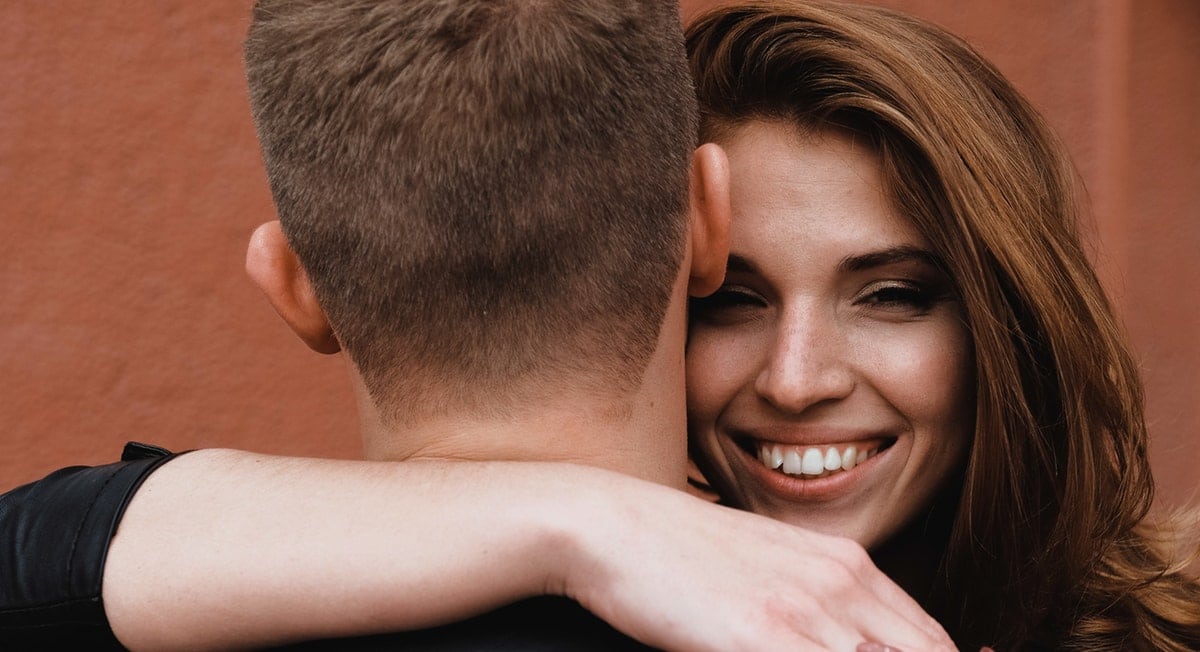 Love Without Confinement
What a Sagittarius wants is love that has no boundaries. He doesn't want to feel pressured, held down, or chained up. While he may enjoy it for sex play, he doesn't want to feel it in life.
The last thing he would ever want is a partner trying to force him to stay home all the time, not have adventures, and not be able to travel. He doesn't want to be told what to do or when.
He wants a partner who is free like he is. Trust is a HUGE factor in whether a Sagittarius man will commit or not. You will have to prove to him that you're willing to be with him but without constraint.
You have to trust him in knowing he's not going to leave you for someone else nor will he cheat. If you don't have that faith in him then there is no hope for a relationship. He won't stay with you long if you accuse him of things.
If you have something to say though, say it! Don't try to conceal your feelings or lie to him EVER. He won't tolerate it. Be careful not to ever insult him either as far as what his beliefs are or he will rain fire on you.
What he believes is very important to him and he's probably not up for compromise in that department. Be open to him and know you cannot change him. If he senses you trying to change him, he will definitely take off.
Let Him See That You're "The One"
In a Sagittarius man's mind, the one for him is going to be somewhat of an active woman who is a bit of a tom boy type. He wants someone who will go outdoors and do fun activities.
You need to let him see that you are indeed spontaneous and not fearful of change. Roll with it, go with the flow, and let him see that you are not rattled by randomness at all.
Understand his need for freedom and let him have it. I'm not saying that you shouldn't make plans or make dates for the two of you but I am saying, if he wants to do something alone, let him.
You basically have to prove that you're not going to be someone that will make him feel imprisoned if he does commit to you. If he senses that you will then he will not give you his heart. Keep that in mind.
If you're not the type of woman who handles change easily, doesn't like to travel or have adventures, and doesn't like that he takes off often then he may not be the right guy for you.
Don't commit to him unless you're sure that you can handle the change and flow of this guy's life. Don't ever be needy or clingy either or he'll bail out. He wants a woman who is independent and doesn't need him. Read next: Dating a Sagittarius man
He wants a woman to be optimistic and inspiring when it comes to life. If you can be a positive driving force that allows him to have his personal space or time then you just may be who he is looking for.
One Last Thing…
Before you get your Sagittarius man to commit to you, be sure that you're actually ready for him. Are you ready to be his best friend? Are you willing to go on trips, go hiking, cycling, kayaking or whatever it is he really loves doing?
Are you ready to go through the steps of practicing patience while dazzling him with your ability to have lots of fun? If you are then by all means, go for it and shine on! You should get him in no time.
If you want him but you aren't sure if you can live up to what he's looking for then Sagittarius man may not be your match. Think it over before you go through the effort.
Did you get a Sagittarius man to commit? How did you do it? Please share with me!
Share your story (or situation) with our community in the comment section below (don't worry, it's anonymous).
Wishing you all the luck of the universe
Your friend and Relationship Astrologer,
Anna Kovach
---
---