What can you do to get a Sagittarius man to settle down and commit to you? There are a few simple steps that can help you achieve getting your guy to be yours for the long haul.
Yes, Sagittarius can be hard to pin down but if you follow the tips that I'm about to share with you, your changes go up substantially. Keep reading to learn how to make him yours! 
Know What A Sagittarius Wants In A Relationship
To know a Sagittarius man and what it takes to get him to commit really requires knowing what he actually wants in a partner. Are you his type? Are you what he's looking for?
Here is a list of things that the Sagittarius man loves in a long-term partner:
Go with the flow attitude
It seems like quite a list, doesn't it? However, if you are already this woman then this should be no big deal for you! If you aren't this woman, there is always wiggle room if you're willing to compromise for such an intelligent and worldly catch!
This would entail going on trips with him, doing outdoors activities sometimes, and remaining able to accept his spontaneous whims. 
It doesn't have to be go, go, go nonstop for you. You can still be who you are as long as you are able to. He just wants someone who will be his companion and do fun things with him.
Yes, Sagittarius will want you to do adventurous things… and that also includes the bedroom. Be willing to try new things even if you wouldn't ordinarily think to do them. He will love that you're at least trying (and what can it hurt to try things once, right?). 
Sometimes he changes his mind with new plans. That's alright. Don't stress out about it. Realize that if he's doing that to do something more fun then it could be beneficial for you both.
The Sagittarius man will also need to compromise with you. It doesn't work unless it goes both ways. If he truly cares for you, he will do this. That's how you know you've got him!
Share Your Successes With Him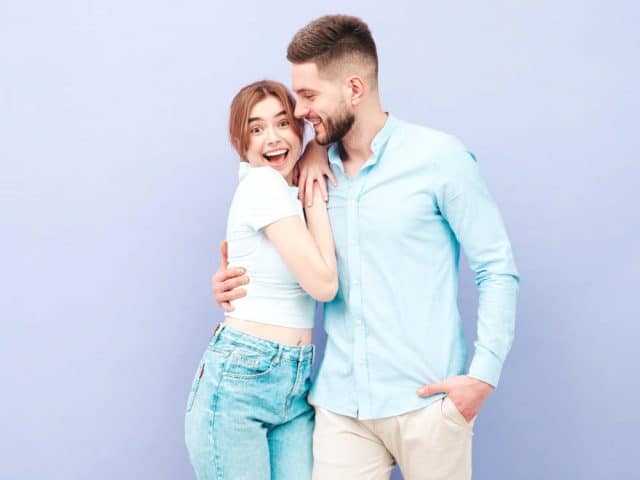 Whatever your career or job happens to be, he wants to hear how good you are at your job and how successful you are with it. He tends to have a drive to live his passions and make money at the same time.
If you're really good at artwork, show it to him and tell him all about what drove you to do it, make it, paint it, or write it. Sagittarius is interested in knowing what drives you.
This helps get your optimism about life through to him. It also shows him that you give your life your all. He needs this in a partner.
If taking some classes or workshops are on your agenda, it's worth letting him know ahead of time. He may be interested in joining in, but if not, he'll be very happy for you to try them on your own.
Show him any awards or certificates you have for all the efforts you've put in over your life whether it's in sports, academic pursuits, or projects you've completed. 
Give Him Breathing Room
Almost all Sagittarius people want to have space to themselves. They love spending time with their family, friends, and partner. However, there are also times where they want to be alone. 
They love being able to be free emotionally, mentally, and logically. It's not that they want to be apart necessarily, they just want the time to think and feel.
It's easier for them to go on a bicycle ride or go camping alone so that they can dive deep within themselves and feel good. It helps keep their morale and love for you intact.
Yes, there are times where Sagittarius man will go quiet or unresponsive but this is normal if he has been with you quite often. He might not know how to tell you he needs this time.
It's probably an outstanding idea to talk to him about it and let him know that when he needs his free time to just simply let you know. That way he's comfortable with it.
You'll also know what is going on and won't drive yourself crazy thinking he's done with you. 
Stay Calm & Leveled Around Him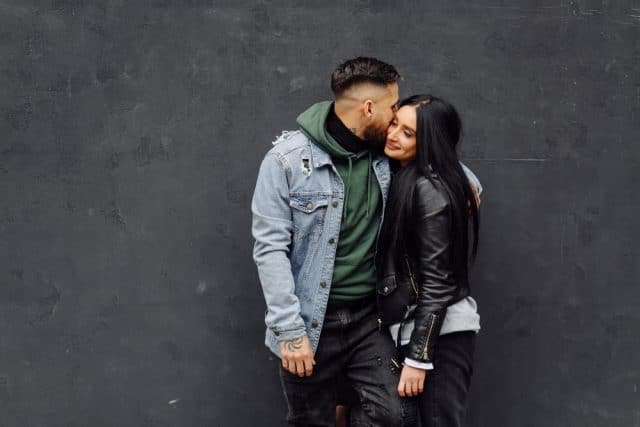 The Sagittarius man doesn't do well being around someone who stresses out about finances, life, love, or anything else for that matter. He's someone who tries to keep his optimism in place.
When you are constantly stressed out around him, it drags him down. That makes him want to pull back from you and maybe even break it off if you're not careful.
Since you're trying to get a Sagittarius man to settle down and commit to you, you need to just keep it cool and light. Don't talk to him too much about the things that make you tense.
What you can do to impress him though, is asking for his advice. Sagittarius loves to teach people how to live well. He'd love to give you his two cents! 
It's also heart-filling for him to hear that he's taught you things. If someone is giving you a hard time at work, ask him what you should do.
Is someone ripping you off financially? Ask him what he thinks about it. Do you owe too much money? I wouldn't tell him that!
That would be something you talk about after you commit and are building your future together. 
Sagittarius is one of the signs that is actually a fantastic counselor or therapist, so on that note, you can rely on him to be open and understanding for you. 
When he feels positive that he's helping you and making you feel even more enthusiastic about anything, he'll feel closer to you. I get how weird that may seem, but it's true!
Share Experiences And Adventures Together
Your Sagittarius guy wants to hear all about any adventures you've had in your years. He also wants to hear where you'd still like to go and things you'd love to experience.
These things fuel his desire to want to take you on trips or set up some really exciting dates with you. This is his favorite topic of conversation. What is your dream?
What list do you have of places you'd like to visit? Do you have a dream to move out of the country? Talk to him. He'll absolutely be welcoming of this kind of conversation.
To get a Sagittarius man to settle down and commit to you isn't hard if you show him the side of yourself that really wants to get out there and accept changes. 
You might even bring up a location you'd like to take him to. He'll be all ears on what you two can do there. He'll probably want to know how soon you can go. 
Embrace The Great Outdoors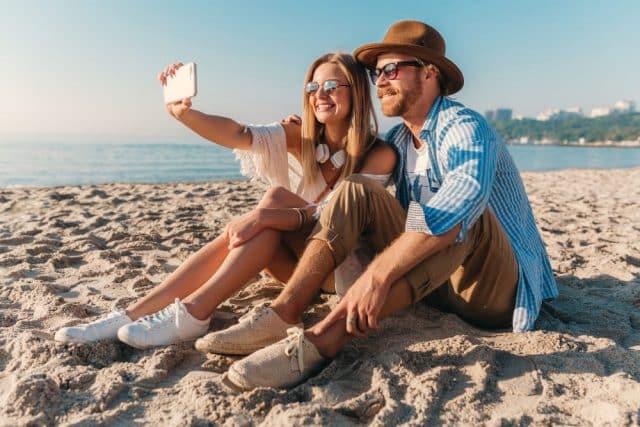 While it's true that not all Sagittarius men are nature-oriented, many are. You can definitely win your guy over by inviting or suggesting camping, fishing, cycling, running, sports, horseback riding, or anything else that allows you two to be outside.
He loves fresh air and doing things that bring him peace as well as fulfillment. He is an air sign after all, so this makes him want to be out in it when possible. Go for a hike on a nature trail sometime!
If athletics aren't your thing, then suggest something else outside such as the zoo, botanical gardens, or some other outdoor entertainment!  
You may not dig being outdoors but you've got to find some common ground or this may not work. He will go do these things without you or find someone else.
I'm not suggesting you change but I am suggesting that you meet your Sagittarius man in the middle and do some of the things he likes sometimes. You might actually enjoy it more than you ever have before because of him.
Give the outdoors a chance with your Sagittarius guy. He's a lot of fun and will take care of you while you're with him. He won't let you fall. He'll be very protective and nurturing. 
Popularity Is A Plus
Alright, so not everyone is popular or has been in the past. The thing your Sagittarius man wants to see is how people feel about you. He wants to see if they like you or if they avoid you.
He's one who observes far more than you think. When you're out, do people talk to you, or do you go out of your way to talk to them? Do your friends speak highly of you?
You don't have to be the Queen of all that is sheen, but he wants to see that people like you because that means that you're a good person. That's who he wants to be with. 
Just remember that dating a Sagittarius man should be fun. Be sure your playful side comes out and nurtures that in you both. This will help you to get your Sagittarius man to settle down and commit to you. 
Read next: How To Get A Sagittarius Man To Open Up And Share His True Feelings
Finally Get That Commitment With A Sagittarius Man!
If this article still didn't hit the spot, I've got some excellent news for you!
I have a new guide that you may be interested in.
Learn more about finding forever love with Sagittarius man.
This can help you kick things up a notch and finally get him all to yourself!
Now is the time to take matters into your own hands…
Don't sit around waiting out of fear, no! It's time to make it happen!
Learn 3 secrets you didn't know about Sagittarius man by clicking here now! <<
Go for it now! If you wait too long, he will move on without thinking twice…
You cannot be afraid to move forward with him…
Tell him how you feel, don't hold back now…
You actually can get a Sagittarius man to fall for you and commit!
They aren't the run around guys that other sites make him out to be…
In fact, I really want to share my three secrets with you… 
Be bold and click here now to get my guide! <<
It's alright to be nervous, but it's not alright to hold your feelings back…
If you've been dating him or just friends with him, it's time to make it more than that…
Get his attention and know what to do with it…
Spice things up and make that Sagittarius man fall head over heels for you… 
I'm really trying to help you out here…
Click now for your 3 secrets to Sagittarius love <<
Step up and get what is yours, ladies! 
Still Not Sure? I've Got More! 
That's right! If after you've read this and your guide but still feel confused or not confident, I can help you further!
I would love to help you out so that you can get on track and get the love you want. 
All you have to do is click the link below and you're onto your new life adventure with a VIP consultation with me.
You can tell me all about what is going on and I will then give you the best advice I can. 
Click here now to learn more about getting a VIP consultation <<
Wishing you all the luck in the world on your journey.
Your sister and Relationship Astrologer,
Anna Kovach
---
---