Are you falling hard for a smart, sexy Sagittarius guy? Who could blame you! Their bright, fun loving nature is crazy attractive and their presence is magnetic as well as magnanimous. 
So, what can you be doing to avoid being seen in a bad light by the Sagittarius man? They are complex in some ways but simple in others, so attempting to nail them down and know what they avoid is difficult to see sometimes. 
Luckily, I have many years of experience as a Relationship Astrologer, and I am willing to let you in on some of the exclusive knowledge about what exactly turns off a Sagittarius!
5 Things That Turn Off A Sagittarius Man
1. Pulling In The Reigns
Sagittarians see no limits and don't care to see them. Society has rules and guidelines but none that the Sagittarius respects enough to not break. In a relationship they are no different. They are highly interested in freedom and freedom alone!
That's why the top piece of advice that I have to offer you, dear reader, about your Sagittarius lover is to NEVER attempt to restrict their actions. The Sagittarius is going to be totally repelled by your attempts to end their wild stallion lifestyle, even if you are in a relationship. 
A Sagittarius is going to be resistant to all attempts to keep him controlled. This is one guy who might get annoyed by prompts to come home from the bar, pay the bills, or block someone you don't like… in fact, he's more likely to decide to ditch YOU if you make any signs of wanting to reel him in! 
With the Sagittarius, what you see is what you get. Any thoughts of: "oh, he'll change for me!" should be squished immediately since he won't change for you, he'll likely just say sayonara! 
2. Lying Through Your Teeth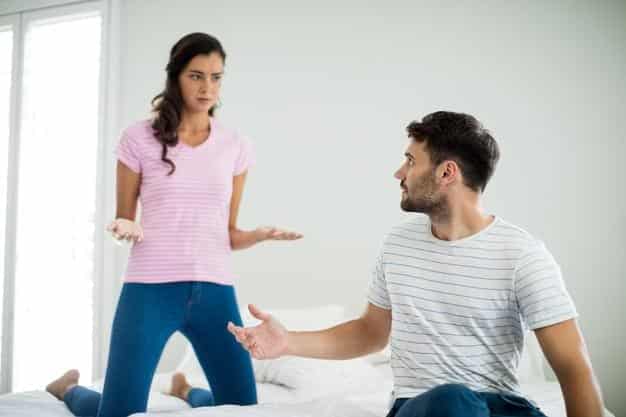 Sagittarius is ruled by the big, bold Jupiter. This gas planet is actually not full of hot air, in fact, those ruled by Jupiter are going to find themselves seeking substance more than anything. They admire things and people that are what they are and don't advertise to be anything but that. 
When they see a person who isn't willing to fully embody the truth of who they are or what they did, they see a person who is ashamed of their actions and not willing to fully embody who they are, and that's what bothers the Sagittarius more than anything! 
Sagittarians need someone who wants to be totally honest about where they've been and what they've done. The Sagittarius will never judge you for anything other than trying to be something you're not. 
Jupiter has influenced Sagittarians to take everyone as they are. When the Sagittarius can't make out who you really are, it's hard for them to accept you totally, which is what they really want. 
Lying to a Sagittarius hurts their feelings deeply because they see your lies as you assuming that they'd judge you for the truth. This is why they'll be questioning if they want to be with you anymore if they catch you telling fibs.
3. Being A Snooze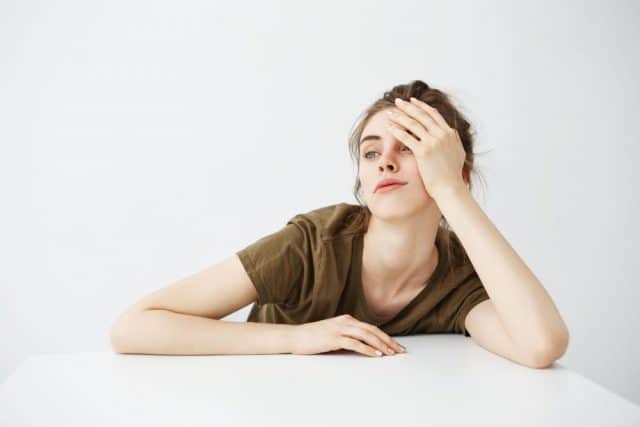 If you know Sagittarius' you know that they want excitement, adventure, thrills, chills, and everything in between. They're the type of partner you could ask last minute to go with you to a rave three towns over and they'll be down like a clown!
The Sagittarius wants you to be as into their fun shenanigans as they are. Not taking a joke, staying home to watch TV, and never spicing up your life are good ways to get a Sagittarius man yawning and calling an Uber. 
And if they always have to be the one to suggest fun things and you participate begrudgingly, they're going to sense that energy. You can rest assured; they'll sense if you're faking your invigoration! 
Go ahead and make it known what makes you excited. The Sagittarius wants to cater to this feeling! If partying isn't your jam but a hike up the mountain is, the Sagittarius will be all over it. But being the type of person with no interests who can't have a laugh is pure Sagittarius repellent! 
4. A Stagnant Partner
Sagittarians, like their large-and-in-charge planetary ruler, Jupiter, are always reaching for the sky. They want to expand and grow with no limit in sight. This is why Sagittarians are associated with higher educations (you thought it was for their party animal reputations, didn't you?), they just love to expand their knowledge and broaden their horizons. 
If you're the type who is content with mediocrity and has no life goals (or at least none that you'll ever take action on) then the Sagittarius is going to be pretty turned off by your lack of vision and drive. 
The Sagittarius man is looking for a woman who will challenge her beliefs, break down walls, and get uncomfortable all for the sake of growth and expansion. 
If you want to really get a Sagittarius' attention, tell them that you're thinking about taking night classes or that you're interested in trying a new career. Or even just say you want to work on any self-improvement goal. This will pique their interest and definitely turn them on! 
Read next: 8 Things You Need to Know Before Dating a Sagittarius Man
5. Being Dense
A Sagittarius has tight ties to higher education, philosophy, and moralistic thinking. They envision a better world and part of getting there in the mind of a Sagittarius is to use their noodle and exchange ideas with others. As a result, they don't want to be surrounded by close-minded ladies!
Sagittarius' are going to be turned off by someone who just wants to talk about the weather and small-minded topics. He'll be wanting to scoot out to have discord with others who want to talk about broader topics. 
It's my advice that if you have any inclination towards topics of right and wrong, intelligence, and ethics that you bring that up around your Sagittarius. He's going to be wildly impressed with your mind and he won't be shuffling for the door as he might be during conversations about petty topics! 
Sagittarius men are nothing if stimulating, interesting, and fun and not such big fans of the opposite traits of bland, boring, and serious. Keep that in mind, and you're in the clear! 
Are you dating a Sagittarius? What are his biggest turn offs? Let us know down below in the comments!
Are you unsure if the Sagittarius man is your one true love match? Take my quiz right here in order to find who is your best match in the Zodiac! 
And if you are serious about attracting and engaging the Sagittarius man then you're going to love my book Sagittarius Man Secrets. Grab a copy right here to get well on your way to landing that Sagittarius guy for sure! 
Wishing you all the luck in the universe, 
Anna Kovach
---
---