Sagittarius men are not really that hard to understand once you get the gist of who they are. They're pretty open and easy to talk to. They also are fairly blunt when it comes to telling the truth. Keeping that in mind, you may want to keep reading to learn more about how understanding a Sagittarius man may help you.
Classic Sagittarius Man Characteristics
To really get to know what a Sagittarius man is like, you should first learn what his traits are. Sagittarius has many amazing points that make him a catch that you would want to keep.
The things that keep a woman coming back for the Sagittarius man are:
He's Delightfully Optimistic and Positive
He's Lucky and Fortunate Like His Ruling Planet, Jupiter
Loves To Be in Love
Loves Inspiring Others In Life
Is an Easy Guy To Talk To
Gives Fantastic Advice
Always Gets Back Up After Being Knocked Down
Lives Life to The Fullest
Loves To Travel and Have Adventure
Is Explorative In Sex
He's Fiery and Passionate
He's Fun and Exciting
Loves To Travel and May Move Around Frequently
Humanitarian Who Tries To Make a Difference
 Now these are some amazing reasons to be crazy about a Sagittarius man. It's also easy to see why anyone would fall madly in love with him. He's charismatic and enchantingly handsome.
Negative Sagittarius Attributes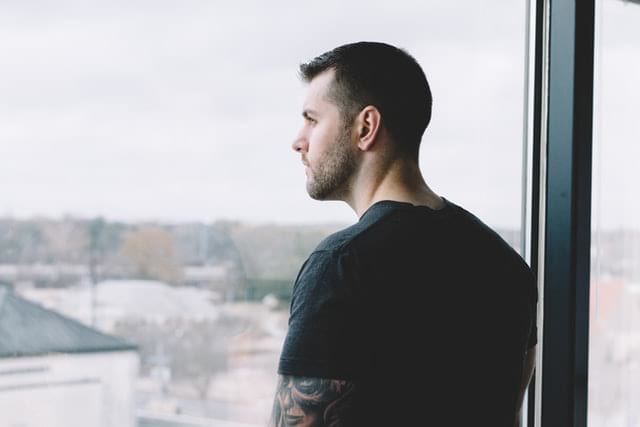 While there are many positive attributes of the heartwarming Sagittarius, there is also a darker side to him and it's important you know what these attributes are as well. It will give you more of a whole picture.
Here are some key things to know:
Can be Narcissistic
Sometimes Unreliable or Flaky
He Can Lose Focus Easily
Can Come Across as Pushy or Overbearing
Loves to Debate or Argue His Point
Won't Let It Go If He Feels He's Right
Offends People With His Lack of Tact
Overly Confident
Falls In Love Easily and Many Times
Requires a Great Deal of Personal Time
Lies Sometimes Even if it Makes him feel Guilty
 While you've got an idea now of his negative qualities, I feel the need to remind you that each Sagittarius man is different. Some are prone to cheating and some would never think of doing such a horrible thing.
It all has to do with their birth chart over all as far as which one is which. These are just several known traits of the Sagittarius. The women are a bit different but for the most part, Sagittarius is the same both female and male.
Read next: When a Sagittarius Man Is Not Interested – This Is What to Try
Laying It on the Line
The Sagittarius man has the DNA engrained him for telling it like it is. He doesn't want to really blow smoke up anyone's rear ends so he tends to just say things flat out without sugar coating.
Some people are mortified by the things he says. Though it may absolutely be true, it will be unfathomable that he would point it out. Sagittarius man feels people need to know the truth even if it's not something pleasant.
This can make him seem blunt and abrasive even though that's not his intention at all. This does tend to make arguments happen. This is also why some women get highly frustrated with him and end up breaking it off with him.
He figures that if you can't handle the truth then it's on you. It's not his fault he's the deliverer of something that needs to be said. This is really how he sees it and he sees no benefit to adding sugar to make it taste better.
If you can understand that he's someone who says stuff even when it's not pleasant, he is always telling what he believes is the truth. To love a Sagittarius ma requires acceptance and understanding of the way he works.
Once you do get what he's trying to accomplish then you may be less offended by the things he says to you. Know he's not trying to hurt you on purpose. He's trying to help you. It's the same as when a Virgo man comes off as critical.
He's not trying to nitpick; he's trying to help improve your life. Patience is required when operating a relationship with the Sagittarius man but if you can teach him how to treat you, he will be less confusing.
Read next: Sagittarius Man in a Relationship: What Can You Expect?
His Ideas on Marriage and Soul Mates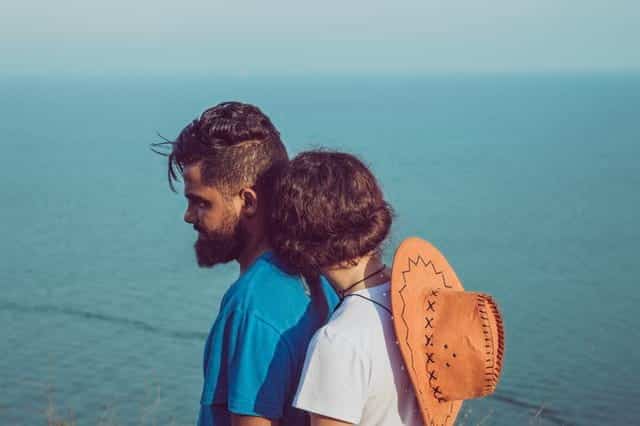 Some people really give Sagittarius men a bad rep. They tend to say it's impossible to tie him down or get him to marry you. That's far from the truth though.
He's picky, yes. However, he's not going to turn down what he thinks is the real deal. He does fall in love frequently and falls out of love just as quick but that's mainly because he's waiting for the one person who will make him believe in forever.
Sagittarius men do believe in soul mates. In fact, he's forever looking for his and is absolutely open to finding her. When he does, that is when he will commit to her for life.
Ladies get confused by him because he may love them deeply but then call it quits and abruptly move on. He doesn't want to waste anyone's time and go further if he knows she's not the right one for him.
While it seems harsh, he'd rather let his partner go find someone else more suitable for her so he can continue his search for his one and only. He may even marry more than once because he believes in love.
The marriages won't last long though if he realizes that he made a mistake. Again, he'd rather let go of that person so he can keep looking for the one that will stick, his soul mate. He will know her when he finds her.
Do you have a good understanding of Sagittarius man? Tell me what you know!
Share your story (or situation) with our community in the comment section below (don't worry, it's anonymous).
Wishing you all the luck of the universe
Your friend and Relationship Astrologer,
Anna Kovach
---
---