When the Sagittarius man is in love, there are specific ways he'll show you. If you've been dating one and trying to get more serious, keep reading for some really useful information on what he's like when he's in love as well as what he may be like if you move in with him.
A Look at What He's Like in Love
To know how he will be as a potential life partner, you need to know who the Sagittarius man is when he's in love and how he acts toward the woman he has such strong feelings for.
To live life with passion and a sense of adventure is important to him. He tries to live every single day this way in every aspect of his life. Love is included in this list of adventures for him.
While some websites paint the Sagittarius man out to be flaky, unreliable, and unable to be committed, this is actually far from the truth. They get a bad rep sometimes.
Their heart is free and open but when they do find someone they feel an intense connection with, they will fall very deeply in love. Sometimes he falls very quickly and is ready to start a relationship right away.
This could bite him in the rear later but he's willing to take that risk for the adventure of what this love could bring him or teach him. That being said, he'll dive in where he feels passionate enough to grab on.
He will put himself "all in" when he's in love. His partner becomes his world, she's what he wants every single day, he wants to spend lots of time with her, and he wants to whisk her off on romantic travels.
Signs Sagittarius Man is in Love with You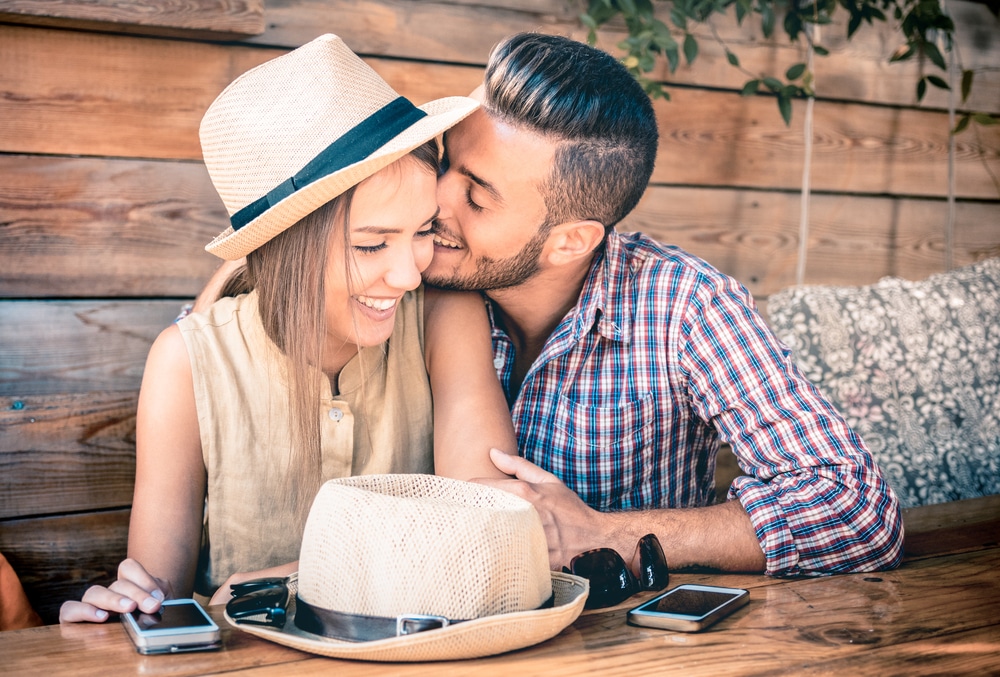 There are some things that should become very clear to you if the Sagittarius man is in love with you. Here are a few that are important to pay attention to:
He Openly Communicates With You
Naturally when a Sagittarius man falls in love, it means that he's trusting you with his heart. That trust allows him to open up and tell you how he feels regarding you, life, and anything else important to him.
He will tell you all his hopes and desires. He'll tell you what type of future he wants to have with you. He'll speak to you in terms of your future together. He'll include you in his plans.
Spends Lots of Time with You
The Sagittarius man doesn't like to waste time as he knows how precious it is. That means that he will want to spend as much time with you as he can. When he's in love he may move at a very rapid rate.
He will want to spend all his free time with you and will sacrifice his own personal time alone in order to build a love with you. This sacrifice is his way of showing you how very important you are to him.
If a Sagittarius man falls in love with you, he will chase you. I'm not saying you should make him do that as it would be easier just to give in. I'm just telling you that he doesn't mind being the pursuer.
He wants it to be very clear to you what his intention is and therefore chasing after you is not a problem if that is something you feel you need. Love makes this man move mountains. That is something you can bank on.
Sagittarius man doesn't tend to hold back for long if he knows that he feels love. He doesn't mind saying it first if you haven't the courage to say it. Though, he would love for you to say it first!
When he gives you all the signs of being in love, it's absolutely alright to tell him you love him. He'll happily respond with the same response and want to pull you up into his arms in a romantic fashion.
Taking Things to a Higher Level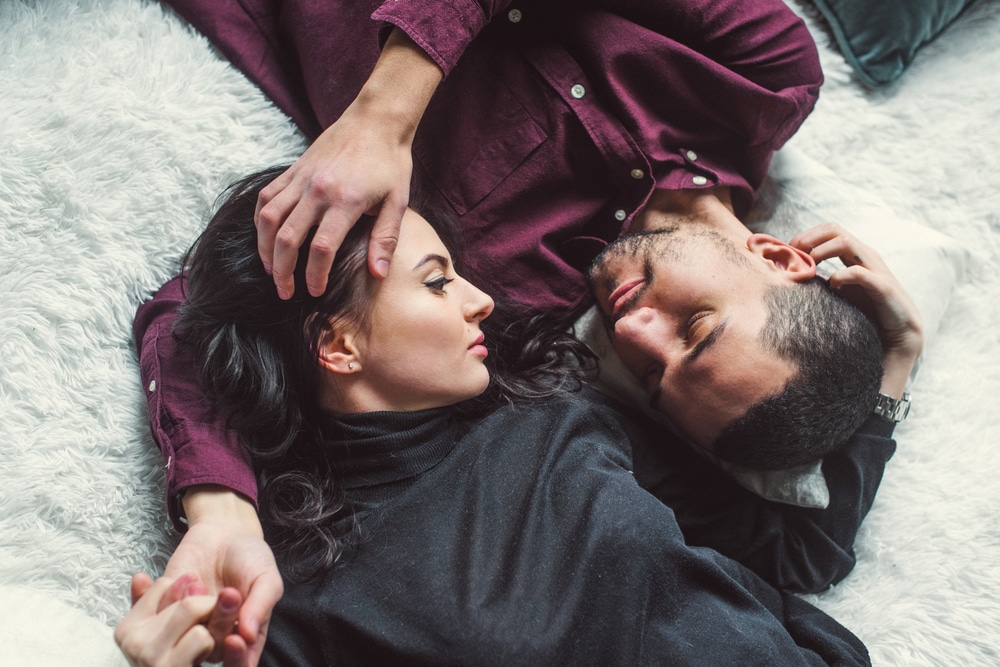 Taking the steps to become more committed and living together is something that will come naturally to the Sagittarius man. If he's in love with you, he will want to be with you as much as he can which can include living together.
Should you decide that you would like to build a love nest with you, he will totally be up for it. He will want to make the home you two share to be a very cozy one in which you can spend many hours cuddled up watching your favorite shows or movies.
He also loves to travel so don't be surprised if he decides that he wants to surprise you with a romantic getaway from time to time. He's been known to plan things out and then spontaneously spring it on you.
He himself is very spontaneous and this is why you should remain open and optimistic. He really loves nature and may want you to go camping, hiking, biking, or other various outdoor activities.
As long as you're alright with this man's love for life and his desire for adventure, living with him should be very exciting. He's gifted and talented in the bedroom so you won't want for anything once you're living together.
He may hold off on marriage but in time, he may give in. He loves living together as it helps you two form a long lasting bond and can actually REALLY get to know each other.
Once he feels deeply committed and certain that things are going to last with the two of you, that's when he may bring up marriage. Don't try to rush him though as he'll shy away and become stressed out. It has to be his idea for him to be comfy with it.
If you're just scratching the surface with your Sagittarius guy, you should really learn all you can about his sign. It may help you in the long run. Click here for more details on him! 
Share your story (or situation) with our community in the comment section below (don't worry, it's anonymous).
Wishing you all the luck of the universe
Your friend and Relationship Astrologer,
Anna Kovach
HOW TO ORDER MY "SAGITTARIUS MAN SECRETS" GUIDE?
Click this link here and when you scroll down to the bottom of the page click "ADD TO CART". Once you complete your order, you will gain INSTANT access and can start understanding your Sagittarius man within minutes.
Don't forget your purchase is 100% RISK-FREE, backed up by my 60-day money-back guarantee. So you've got nothing to lose to give this a try and see how it works for you.
---
---