What is the proper way to give the Sagittarius man what he wants from a partner? What is he looking for in a woman? These are things you need to know in order to know if you can fulfill his desires.
Sagittarius man is finicky and he knows exactly what he wants from a woman. He's hard to settle down but once he does, he will stick with it. You may want to keep reading to learn more about how to love a Sagittarius man.
What Sagittarius Man Wants in a Woman
One of the things you need to understand is what Sagittarius wants in a loving relationship with a woman. The Sagittarius man is high energy and high optimism. He requires a woman who can keep up with him and be positive.
The Sagittarius guy wants a woman who is independent, able to handle her own, and is self-reliant financially. He doesn't care much for needy women who need him to support them.
He will want a woman who will love to travel, be open to spontaneity, and can have marvelously intelligent conversations with him. He wants an interesting partner who is lots of fun.
He does prefer a well-traveled woman but if she's not then he'd at least like for her to keep her spirit of adventure up so that he can whisk her away to some exotic spots. She must be willing to travel with him moving forward.
Sagittarius man craves a woman who is highly intelligent and has many things to say that are stimulating to his open mind. He loves to learn and he's open to life.
This man is the type who wants to live each day as though it's his last. He isn't concerned with the past nor does he worry too much about the future because he knows it can change at any moment. He lives life for right now!
Qualities Sagittarius Man Looks for in a Partner
I mentioned some of the things that the Sagittarius looks for in a woman. Here are some more that are rather important to the archer's way of living. Sag man need a woman who will posses some if not all of these qualities:
Confidence in Herself – She isn't needy for his attention and knows her worth. She doesn't require him to feed her reassurance.
Dresses Sexy – What I mean by this is looking her best at all times. Even when wearing jeans, she looks HOT. She makes sure her best features are accented to look sexy.
Healthy and In Shape – It's not that the Sag man is revolted by women who are not in shape but he at least wants her to be concerned about her health and doing her best so that she'll live a long time.
Honest and Forthright – The Sagittarius man demands that the woman he's with to be totally honest with him and not keep secrets. If you have something to say or share then do it!
No Head Games – Always be up front with your Sag man. He will appreciate it. He doesn't like to guess what you're feeling or thinking. He'd rather you just be open.
Understanding of Him – The Sagittarius guy requires a woman to understand him so that he doesn't have to try to prove to her who he is. Communication is very important so get to know him before you get committed.
Beautiful and Humanitarian – He really likes to see his potential lady being a beautiful soul inside and out. It's necessary to show him how much you love people, animals, the world, and life.
Open to Commitment – If a woman is looking to play, he's willing to do that but if he's ready to get serious, he wants a woman who is also ready to fully commit herself to him and their future.
No Drama – Sagittarius prefers a woman who doesn't carry any drama. He likes a woman with a good sense of reasoning and maturity. Many Sagittarius men seek out older women for that reason.
Loving the Sagittarius Man
If you are what he's looking for then you need to know how to love him so that he'll stick with you and move into a commitment with you. Here are some things to keep in mind:
Take Care of Him – Sagittarius man loves to be well taken care of. By this I mean tender loving care, cooking for him, bringing him gifts, sending him lots of love and positive energy.
Be Passionate with Him – Sag guy is a very passionate soul living life to the fullest. He wants you to be that way with him. Show him how much you crave his touch and his company. Don't be clingy though. There is a difference.
Be Romantic and Optimistic – When he is romantic with you, show him how much you appreciate it and feel deeply about it. Romance him back when you can. He'll love it!
Be Spontaneous to his Ideas – Be open to when he wants to just get out and do something at will with you. You can also come up with creative spontaneous adventures yourself. He'll think the world of you!
Respecting Him and Yourself – Always respect yourself and show him that you respect him. This is very important as if he feels disrespected, he will get turned off.
These are all very important things to remember if you're falling in love with a Sagittarius man. He has standards and expects them to be met if you're to be his partner and Sagittarius' Soulmate.
What Sagittarius Man Does Not Like in a Partner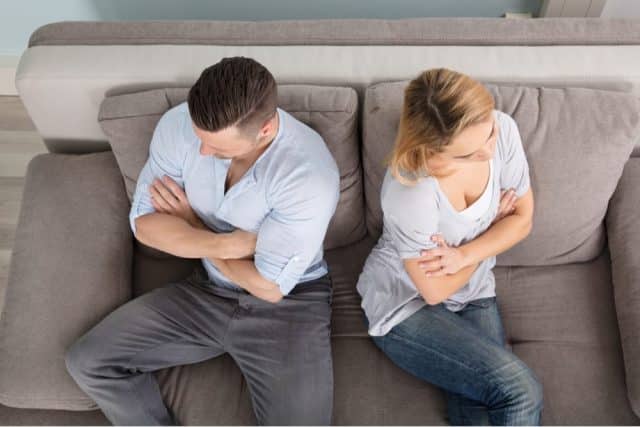 It's important that you understand what he doesn't care for so that you are able to avoid trouble with your loving Sagittarius man. I'm not saying you should change yourself but compromise may be in order.
Jealousy is something that is VERY important. Do not ever do anything to try to purposefully make him jealous. It will backfire on you and he'll question why you would go out of your way to be so rude.
Try your best to avoid such situations. Your Sagittarius man should show you plenty of affection. If he doesn't then there is something wrong or you need to address it with him so that he picks up the pace.
Showing him jealousy on your part is not a good idea either. He wants to trust you but in order for him to do that, you have to trust him as well. It has to be a two way street. If it isn't, you will need work with him.
When you act jealous over his social media, text messages, or friendships; he will be very unhappy and will possibly lash out at you about it. This is an annoyance to him. Be confident in yourself and trust in him.
Something else very important is to not ever complain or nag at him. He will resent you and feel you have no right to tell him what to do or how to be. He wouldn't do it to you so don't do it to him.
Be kind to other people. He doesn't like women who gossip and/or is mean to others. He sees this as a weakness and again, you're rude. Be amicable with people and try to avoid talking badly about anyone.
 Read next: When a Sagittarius Man Ignores You This Is What to Do…
Conclusion
All in all, Sagittarius is particular about what he's looking for. It's not impossible though. Some of his desires may mean you have to grow up or learn to be better. If he's worth it, you'll step up.
When you work hard at being a beautiful person, the Sagittarius man will appreciate this and love it. You don't have to be perfect but as long as you're trying to be better than you were yesterday, he will love you.
The Sagittarius guy stands tall and wants to help humanity and do his part. He wants a partner that will do the same. He wants his partner and equal. He's not interested in wearing the pants in the relationship.
Let me make it clear though that he doesn't want you to wear the pants in the relationship either. He wants it to be a level playing field for the two of you. If you cannot maintain an equal approach then he may want to move on.
Winning the Sagittarius male's heart takes a fresh and open approach that is very optimistic. Loving him is something that can make you a better person. He can change your life for the better if you open up to him.
Speaking of which, did you know that sexy actor, Jake Gyllenhaal is a Sagittarius guy? He's very attractive, smart, good at what he does, and is picky about whom his partners are.
He's an excellent example if you ever see any interviews with him. He's the typical Sagittarius guy that is very successful in his career. He is also very loving.
Did you win the heart of a Sagittarius man? What did you do that captured his attention? Tell me all about it!
Share your story (or situation) with our community in the comment section below (don't worry, it's anonymous).
Wishing you all the luck of the universe
Your friend and Relationship Astrologer,
Anna Kovach