Lucky you, you've bagged one of the most elusive signs in the Zodiac, a Sagittarius! These men are freedom-loving and commitment-phobic, so you must be one special gal! Now that you have him, you might wonder what you can do to keep him?
It is not always easy to know how to keep a Sagittarius man feeling loved and adored because they seem to just keep themselves happy by living on their terms. But trust me, there are a few simple things you can do to have him swooning and coming back to you for more.
If you've ever wondered what little things you can do to show your Sagittarius man how much you appreciate him, then you've come to the right place. This article will tell you precisely what you can do to keep your Sagittarius man feeling loved and appreciated. So, continue reading to discover more!
6 Little Ways to Show a Sagittarius Man How Much You Appreciate Him
1. Freedom, Freedom, And Even More Freedom
Sagittarius men have to be wild and free. These guys aren't built to sit at home and live a life of domesticity. He needs adventure and finds a lot of purpose in exploration and experimentation. He lives by his own rules, and no one has authority over his comings and goings except for him.
He's willing to try everything at least once because he's after the feeling and thrill of a novel experience. Whatever gets his adrenaline pumping and keeps his sense of curiosity awakened is the best thing for him.
One of the best things you can do to show him how much you love him is to let him roam free. He doesn't appreciate it when his girlfriend always asks him where he is, what he is doing, and with whom.
He needs his space to breathe and feel like you trust him enough to be who he wants to be without judgment and without feeling like you have stuck him in a cage where he can't escape. This will never fly with him.
Give him all the space and freedom he needs, and he'll reward you with the best adventures a girl could ask for. In the end, this mainly has to do with trust. When you don't allow him his freedom, he perceives this as you not being able to trust him and he's just not okay with this.
2. Appreciate Him In Unexpected & Outlandish Ways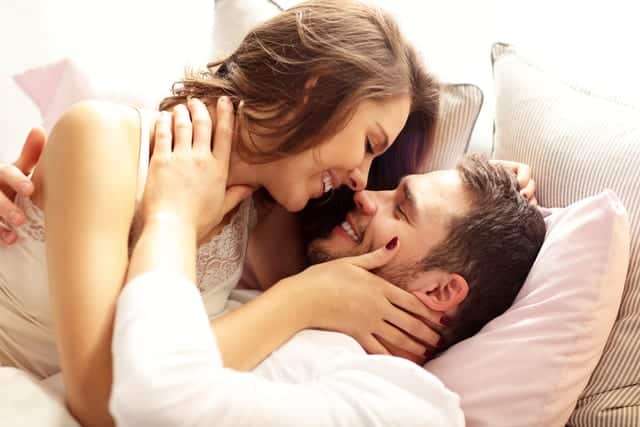 A Sagittarius man's motto in life is: go big or go home. He does nothing in small measures, and expects his life to be one big adventure. He loves grand gestures and grandiosity. He wants to feel like he's larger than life. He is, and he wants you to know this!
You know how most people say "it's the thought that counts," when receiving gifts with a Sagittarius man, that's never the case. He responds the best to gifts that are extraordinary. He likes creativity and a woman who is willing to do something crazy for him.
There is part of his personality that is quite freaky and unexpected. The more you embrace this part of yourself, the more likely he is to feel like the two of you are at the same speed. So do something wild and out there for him. Trust me, he's going to love it.
3. Show A Genuine Interest In His Hobbies
A Sagittarius male is a big thinker. His thirst for knowledge is unquenchable, he's always open to learn new things and understand the true meaning of what it means to be alive. This is why he's always trying out new hobbies or taking an interest in a new subject.
He just wants to absorb all the information available to him. He gets really turned on and feels so seen when the woman he is with takes a genuine interest in the things he cares about. If you really want to make him feel appreciated, then show him how much you care about what he has to say.
Ask him about what he's currently busy with, what he's interested in – but be really sincere. One thing a Sagittarius really hates is insincerity. So, make sure that you're actually interested in what he has to say.
4. Ask His Advice Or About Something He Knows A Lot About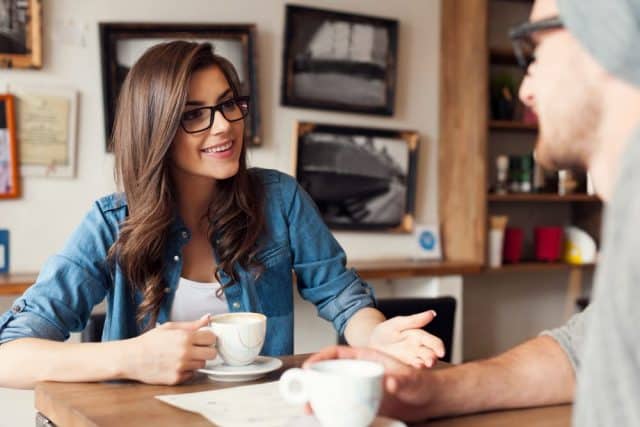 Being with a Sagittarius man is a lot like being with a wise sage. This guy has a wealth of knowledge at his disposal. He's extremely curious and always learning something new through study or his lived experiences.
One of his best qualities is the natural ability he has to share what he knows with others. He's a natural teacher and really thrives on being in that role. He wants to spread his awareness and knowledge with the world.
Asking him advice on something or getting him to talk about something he knows a lot gets him really excited. Once he sees the opportunity to speak about what he loves, it will be difficult to get him to stop.
There is a side to him that really enjoys being the center of attention, and when he's in this role, you'll immediately see him glowing with pride and excitement. He'll feel really loved and appreciated that you care enough to ask him about his opinion.
5. Gift Him With Something Spiritual
A Sagittarius man needs a lot of grounding. His head is always in the clouds, theorizing and philosophizing about the universe. This is likely why he's so interested in God, religion, or a greater power that binds us all together.
He's the type of guy to go on spiritual retreats that involve yoga and meditation, or to take himself on a pilgrimage to understand himself better. He wants to gain a deeper insight into himself and his motivations.
If you were to give him something that will probably connect him to a deeper part of himself, he'll really feel loved and appreciated, and recognize that you actually listen to what he has to say. It's often that he feels misunderstood by people, like people don't see the true him.
But by gifting him with a yoga package or a session with an energy healer he will really feel seen by you, and know that you're a keeper. So, keep your ears open about the spiritual modalities he talks about. This will give you an insight into what he needs.
6. Go On Adventure With Him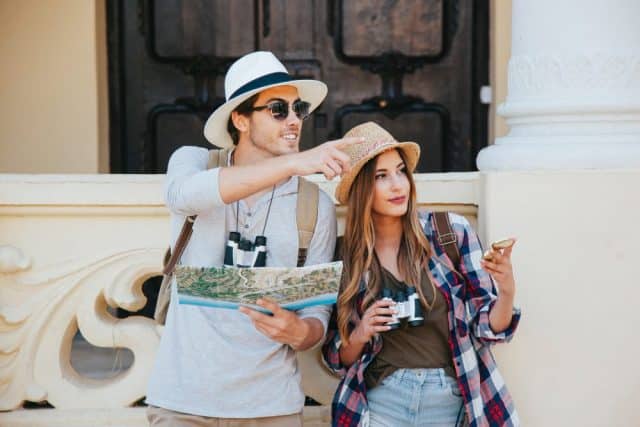 A Sagittarius male's one true love has to be his love for travel and adventure. His greatest aim in life is to see the world, and all the wonderful things different cultures have to offer. This guy wants to experience it all.
One of the best things you could ever do to make him feel really loved and appreciated is if you were to go traveling with him, and to see the world with him. This will show him that you take an interest in the things he loves.
It's also a brilliant way for the two of you to share a sacred experience and get closer to each other. You're more than likely to see your Sagittarius man at his happiest when he's off on an adventure seeing the world.
Nothing fills him with more excitement and wonder than seeing the world. It's an opportunity for him to gain a fresh perspective and open his mind to new possibilities. His absolute favorite thing in the world.
So, my suggestion would be to book something for the two of you to do together ASAP! But make sure it's the sort of adventure where you could both learn something new. Your Sagittarius guy isn't looking for luxury or a five-star hotel, he wants an experience he can grow from.
Read next: The Perfect Gifts to Get A Sagittarius Man (5 Gifts That Get His Attention)
My Final Thoughts
Being with a Sagittarius man is definitely a one-of-a-kind experience. This man is like no one else you have ever met. He's the guy that's always going to want to be on an adventure and keen to learn more about the world.
If you're looking for a bit of a rollercoaster ride and a relationship that will thrill you to no end, then a Sagittarius man is just the right guy for you. You can show him how much you appreciate him by showing him grand gestures and being open to all kinds of adventures.
This guy is looking for a good time. So be full of hope, optimism, and positivity. This is exactly the kind of environment he needs to be in. So good luck, and have fun with your wild Sagittarius man!
Have you ever dated a Sagittarius? In what ways did you show him you appreciate him and how did he respond to it? Please let me know in the comment section below! I'm excited to hear your responses.
Are you interested in a Sagittarius man and looking for ways to make him yours? Then why not check out my site to find out how to make him yours forever? There are a bunch of useful tips I'm sure you would like to learn.
Wishing you the best.
Your friend and Relationship Astrologer,
Anna Kovach
---
---