It is no surprise that so many of the questions I receive from you ladies are about Sagittarius men. Being involved with one of these guys can be really confusing and leave you scratching your head trying to make sense of all his actions. 
There is no one quite like him, and he is definitely a man who knows how to keep a woman on her toes. Being around him can feel exhilarating because he's so optimistic and enthusiastic about life. 
He will encourage every person he meets to live their life to the fullest. He definitely knows how to have a good time. He's really popular, and the life and soul of the party. If you're looking for adventure and excitement then your best bet is to get involved with a Sagittarius man. 
The only thing is, he is really, really independent and free-spirited, and it can be quite difficult to get him to settle down and want to be in a relationship – he just isn't built that way. But that doesn't mean it is impossible!
If you're looking for ways to get a Sagittarius man to chase you then you have definitely come to the right place. In this article, I am going to give you nifty tips and tricks to help you to get these wanderlust men to chase you.
5 Real Ways To Get A Sagittarius Man To Chase You
1. Ask Him To An Event Last Minute
One of the best ways to catch a Sagittarius man's eye is to be social and spontaneous. This guy just loves to have a good time and have fun and he always knows where the best party is happening in town. 
You can bet that this guy has A LOT of friends. He is definitely Mr. Popular! So, in order to attract this guy, you have to be pretty confident and adventurous yourself. He wants a woman who isn't afraid to take risks. 
It is unlikely for this guy to be drawn to a shrinking violet. He wants to be with someone who can challenge him and keep up with his pace. At the end of the day, all a Sagittarius guy really wants is to have fun. If you can give that to him, then half of your work is already done.
Keep him on his toes by inviting him to an event last minute. This will appeal not only to his spontaneous side, but the side of him that likes to be social and surrounded by interesting people. The best possible scenario for any Sagittarius guy. 
2. Speak To Him About Where You Would Like To Travel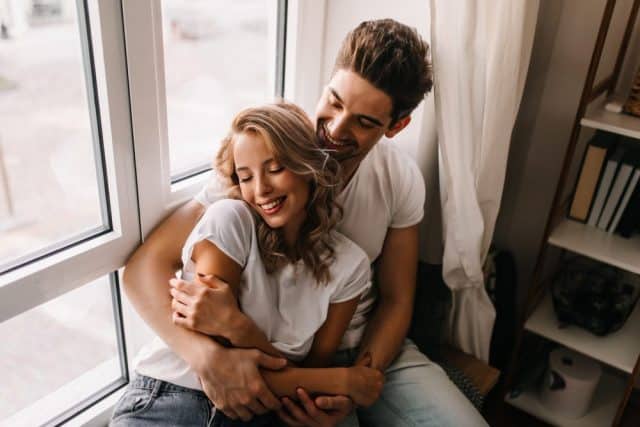 A Sagittarius male's number one love is definitely his love for travel and adventure. He has surely been around and seen some things. He is really curious about foreign lands and different cultures. 
At the end of the day, a Sagittarius guy is a seeker. He wants to see the world and figure out what it means to be alive. And he realizes that the only way to get to the truth is to experience everything life has to offer firsthand. 
This is why he loves to travel so much; he can experience and learn from each and every place he visits and get a real sense of what it means to be alive. A partner who is happy to go on adventures and see new places is probably the best match for him. 
One of the best ways for you to grab his attention is to tell him about your bucket list and all the places you would like to see in the world. It wouldn't be a bad idea for you to suggest for the two of you to go on an adventure together. 
You should ask him where he would like to go as well. A Sagittarius guy has a healthy ego, so whenever he can get the chance to speak about himself, he'll definitely take the opportunity and go for it. Get him to talk about himself and his goals and you'll quickly notice how much he warms up to you!
And this brings me to my next point…
3. Ask Him About Himself (About Literally Anything)
Like I said before, Sagittarian men just love talking about themselves to anyone who is willing to listen, but he also has a lot of interesting things to say and pretty much has an opinion about everything. 
He is really in touch with social issues, politics, and the current news. You should really ask him how he feels about certain things because he definitely has an opinion about it. He is well researched and is always determined to get to the bottom of the truth. 
You will really stand out to him when you show any interest in these hot topics because at the end of the day a Sagittarius man wants to be with a woman who can challenge him and keep up with him.
Don't be shy to let him know what your thoughts and opinions are on these matters. Showing that you care about the state of the world will really stand out to this guy, and this brings me to my next point.
4. Be Straightforward & Honest With Him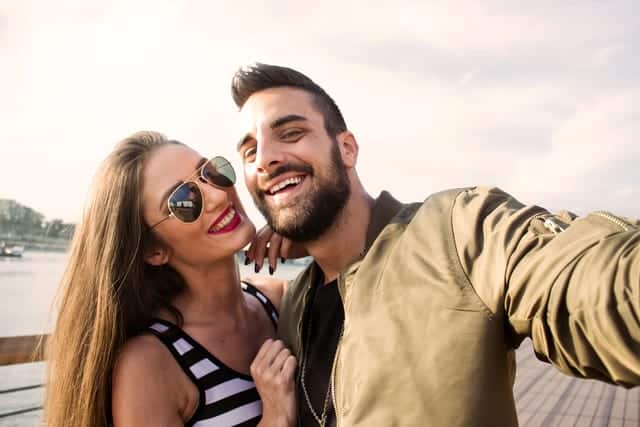 One thing is for sure, a Sagittarius man is brutally honest. He doesn't care about hurting someone's feelings, the most important thing for him is speaking his truth and always living within his integrity and values. 
You might not like what he always has to say, but at least you know that he will always be direct and forthcoming with you and he expects the same treatment from you. Don't beat around the bush or be bashful with your Sagittarius man. 
Let him know your feelings and thoughts about whatever comes up for you, but especially be honest about the feelings you have for him. This guy likes a woman who can tell him what she wants and needs from him. This just removes all the guessing. 
All a Sagittarius really cares about in life is the truth. So, when you're speaking your truth with him, he will always respect and appreciate it. Just be you! This is the most important part of making a Sagittarius man get to chase you. 
Don't pretend to be someone you are not because this will never work with this guy. He is likely to think you're a phony or disingenuous. And this is definitely not what you're looking to achieve with this guy.
5. Be Open About Your Spiritual Side
People might overlook a Sagittarius guy's spirituality because he is always out looking for a good time, but his spiritual side is one of the most intrinsic parts of his personality. Remember this guy is a seeker, and with that comes a deep yearning to understand God or The Universe. 
Be open with him about your journey and what you think it means to be alive. He will appreciate the vulnerability and recognize you to be deeper than what you may first let on. A Sagittarius guy is definitely looking for a woman who has a well-developed spiritual side. 
You could suggest going to a yoga class together, you can offer to read his Astrological chart or do a Tarot reading for him. Anything that might connect the two of you on a deeper level. Doing these things together will make both of you feel vulnerable and open up your heart chakras. 
He will definitely see you with new eyes when the two of you connect like this. 
Read next: When a Sagittarius Man Ignores You This Is What to Do…
My Final Thoughts
Being with a Sagittarius man can be really fun and exhilarating. This guy will most definitely keep you on your toes and push you to your limits but don't worry, this isn't always a bad thing. You get to grow and get out of your comfort zone with this guy, this is for sure. 
Always be open-minded and see what you can learn from him because a Sagittarius man will definitely change your life with his adventures if you allow him to. If you're looking for fun and excitement then he is definitely the guy for you. So, what are you waiting for?
Are you currently seeing a Sagittarius man? What do you make of him and what about you do you think attracted you to him? Where did you meet? I am so nosy so please let me know in the comment section below. I am really curious about what you have to say!
Are you looking for more depth and understanding with your relationship with your Aries guy? Do you sometimes feel confused and unsure about where your relationship is headed? Then be sure to check out my Forever Love Secrets. This is the answer you have been looking for to get this wild Sagittarius yours forever!
Wishing you love and happiness.
Your sister and friend,
Anna Kovach
---
---